Kedarnath is one of the holiest places for pilgrimage in India. The temple of Lord Kedarnath is closed during winter due to heavy snowfall for six months; i.e. from November to April. Even the 'Palki' with the utsava murti of Lord Kedarnath is transferred to another place. As soon as the temple opens in May; millions of devotees visit the place making it overcrowded. People often think of avoiding rush and visit the temple in a peaceful manner. Hence, they try to visit Kedarnath in Monsoons. They also think that they can worship the God much in a peaceful manner and at the same time, all the amenities like boarding, lodging will be relatively cheap too.
Traveling to  Kedarnath in monsoon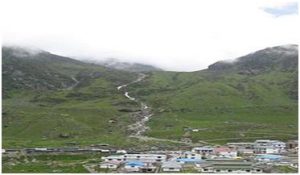 The startling scenic beauty:
The place is known for its scenic beauty and the Ganga River flowing alongside the roads adds some thrilling yet fascinating moments too. The startling scenic beauty near the Temple adds more excitement for the devotees. After looking at all these sceneries and the nature's beauty, the devotees will be enthralled in every moment of their travel during monsoons.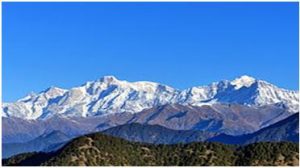 Monsoon Fury:
But at times, monsoons become deadly too. Remember the last monsoon fury? In year 2013, the sudden cloudburst and the flood disaster took the lives of many and many are still impaired. Thus travelling to Kedarnath in monsoons might prove to be dangerous and therefore people are advised not to travel in the monsoons.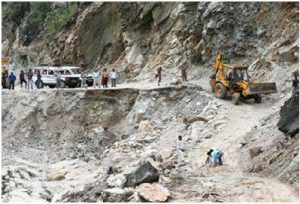 Landslides:
During monsoons, there are a lot of landslides too; thus adding another threat to the lives of the travelers. The roads are being damaged by the frequently occurring landslides. Also, the roads become slippery due to the excessive rainfall as seen in the past few years. So it does not make any sense of travelling in the mountainous region of Kedarnath during the monsoons.
While, Kedarnath is a popular destination for pilgrimage, it is recommended that you travel their only during the summers, when you don't have the changes of bad weather or any natural calamity. Be safe and keep reading at Kanigas.
Image Source : wikimedia