Bollywood actor Hrithik Roshan's life currently seems to be on a roller-coaster. Despite of all the stress he is going through he seems to have decided to continue to spread happiness. According to news sources he will be collaborating with India's first transgender music band 6-Pack. This collaboration is for their next single 'Aye Raju DJ Ka Music Flop Hua, Apun Ka Taali Hit Ho Gaya'. Recently we came across a selfie of the entire team of 6-Pack with the superstar himself. The picture was posted on the official Twitter handle of Y Films, who are the producers of the single.
Meet 6-Pack Band, India's first Transgender Music Group
6-Pack Band is India's first transgender musical group, they made a smashing debut with the cover version of Pharrell Williams' "Happy". This song celebrates the transgender community's resilience. It became very popular and quickly became a viral hit. It got more than 600,000 views in just 24 hours.
Here are few Extremely Popular Transgender Musicians
Transgender individuals are simple human beings. This article will help you know few of such people who made it big when it came to music. Let's salute such musicians, who are far more popular for the music they produce than the gender they represent.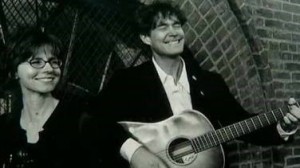 Dave Carter
Dave Carter was an American folk singer and a songwriter who was described her style as "post-modern mythic American folk music. Her songs were often renowned for their poetic imagery, spirituality and storytelling while recalling connection to the country music of her southern American upbringing. She died at the age of 40, but her memory has been kept alive by many of her admirers, most notably her former partner.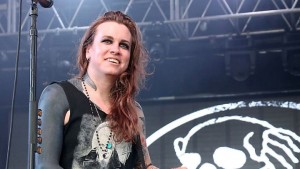 Laura Jane Grace
Laura Jane Grace is a very popular American musician, who is best known as the founder, lead singer, songwriter and guitarist of the punk rock band Against Me. Laura started as a solo act in the year 1997, Against Me! Which expanded into a quartet and released six studio albums. This was a breakthrough success for Laura with 2007's New Wave and 2010's White Crosses. Laura Grace also released a solo EP, Heart Burns, in the year 2008. She also founded the Total Treble recording studio and an accompanying record label, Total Treble Music in the year 2011.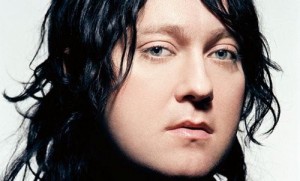 Antony Hegarty
Anohni who was formerly known as Antony Hegarty or Antony, is an English singer, composer, and visual artist. He is best known as the lead singer of the band Antony and the Johnsons. She began her career performing with a collaborative of NYC musicians as Antony and the Johnsons. In the year 2000 their first album, Antony and the Johnsons was released. Later her second album I Am a Bird Now (2005) was released which was a commercial and critical success. It also earned Anohni the Mercury Music Prize. She is the second openly transgender person who was nominated for an Academy Award.
Wendy Carlos
Wendy Carlos is a popular American composer and keyboardist. Best known for her electronic music and film scores. Carlos came to fame with Switched-On Bach in the year 1968. This was an album of music by Johann Sebastian Bach, and was performed on a Moog synthesizer which added to the popularization. Wendy Carlos won her three Grammy Awards. She had also composed the score to two Stanley Kubrick films, A Clockwork Orange, The Shining, and also Tron for Walt Disney Productions.
Others
Many musicians and individuals suffer from gender dysphoria; this makes them hide this fact as they are scared to expose themselves. Willmer Broadnax and Billy Tipton had hidden their actual gender identity and lived their entire lives as men. The fact that they were transgender was revealed as women following their deaths. Broadnax who worked with the Blind Boys of Alabama and The Fairfield Four, as well as his own Golden Echoes group. Jazz pianist Tipton got married many times he was father of three adopted sons, surprisingly none of them knew of his secret prior to death.
Image Source: Image 1, Image 2, Image 3, Image 4, Featured Image.