WrestleMania 32 is just two weeks away! We are officially on the road to the biggest event in live entertainment. You may witness many articles stating that WrestleMania is bound to become the worst Mania ever in WWE History. On the contrary, we say that it might turn out to be the best WrestleMania ever! In this article, we will tell you about 7 facts which can make this WrestleMania better than ever.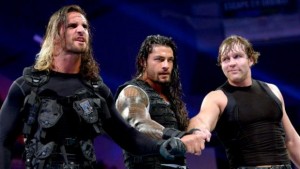 1.It's all about the current regime of WWE superstars
WrestleMania 32 will be live on April 3rd without old veterans like John Cena, Randy Orton and Sting. Well it may sound bad on paper, but we are forgetting that this WrestleMania would tell us about the story of the current regime of WWE superstars. At the end of the day these are the performers who would be leading the company for the next decade (leaving a few other veterans). We are sure they will manage to put up a hell of a show.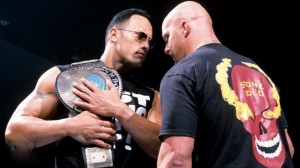 2.No Cena, No Orton? So what?
Yes, it is bad that wrestlers like Orton and Cena won't be wrestling at WrestleMania 32. But we are forgetting one fact; The Rock, Stone Cold Steve Austin, Edge and Shawn Michaels have not been wrestling from the past few years and still the craze and hype which is there for WrestleMania still remains intact. If WWE can survive without Austin or Rock, they can surely survive without Orton or Cena.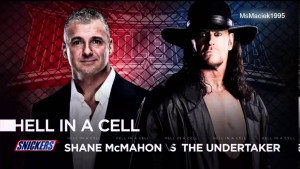 3.You still got big names
We have to agree to the fact that WWE and the Universe would surely miss current generation wrestlers like Seth Rollins, Cesaro and Neville; after all these are the people on whom WWE is relying for the next decade. But you still got Brock Lesnar, Shane McMahon, The Undertaker, Triple H, AJ Styles and Chris Jericho on the card; I am sure these people are enough to make AT & T Stadium chant "THIS IS AWESOME".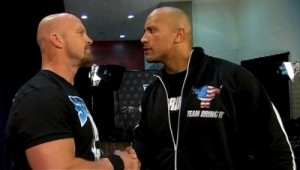 4.The Rock & Austin are to be present
If you are more interested in promo skills rather than wrestling, then Austin & Rock are the people who want. Both of them are famous for mic skills and tag lines; I am sure AT & T Stadium would smell what The Rock is cooking and they are going to remember Austin 3:16 says that he just whipped your ass.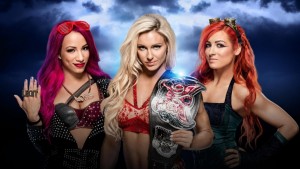 5.Finally! Woman Wrestling
Previously, we know out of the 4-hour slot of the whole WrestleMania PPV, the one people are least interested in is the Divas segment. But this year this is not the equation, this year we are bound to see the divas or better to call them women wrestlers deliver a classic. Sasha Banks, Becky Lynch, Charlotte & Bayley have revolutionised woman wrestling, and out of the four horse women; three of them are involved in a triple threat for the Divas tittle. This match might out pass every match on the card.
6.Mid Card still looks good
Though AJ Syles VS Chris Jericho is still not confirmed but we are sure that they would be confirming it by next week. We have already seen three classics being delivered by these two and a blockbuster match is waiting for the WrestleMania 32. We have Shane McMahon VS The Undertaker, Dean Ambrose VS Brock Lesnar, Kalisto VS Ryback and I think these are enough to provide a hell of an entertainment.
7.The Main Event
Okay, now you people are going to boo us for writing this particular point. But please show us some patience and read this particular point. Roman Reigns and Triple H has hell of a history! We have mentioned this in this article. They kicked off this rivalry right at the Royal Rumble 2015 and brought it to heights a year later at Royal Rumble 2016. We agree that Roman Reigns doesn't have good mic skills but he is amazing in the ring, and Triple H is a veteran. It's about wrestling and we are sure that these two have the capability to put up a spectacular main event and we won't be surprised if this turns out to the best WrestleMania main event ever.
Vincent Kennedy McMahon had made WWE, he had trusted The Rock, Stone Cold, Hulk Hogan, John Cena to lead the company; and there has to be a big reason if he has chosen Roman Reigns. Trust him, keep calm and enjoy WrestleMania 32.
Image Sources: Image 1,Image 2,Image 3,Image 4,Image 5,Image 6,Image 7 & Featured Image.