With all the beautiful sceneries including stiff mountains, lush green trees, magnificent lakes, steep valleys, fascinating flora and fauna; India has got everything to cherish about. And along with all these; the sparkling waterfalls are like icing on the cake! India has indeed got some of the most spectacular waterfalls. Here is the list of top 10 highest waterfalls of India:
Waterfalls of India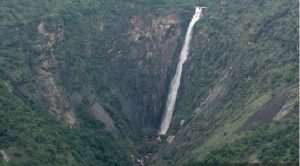 10. Thalaiyar Falls, Dindigul, Tamil Nadu
Also known as the Rat Tails fall; the Thalaiyar falls is an unexplored place due to the non-availability of roads. It's a dangerous place known for dark caves and sloping hills. The fall is 974 feet tall.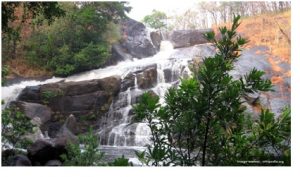 9. Meenmutty Falls, Wayanad, Kerala
Situated in the Gods Own Country; the Meenmutty falls has a height of around 980 feet. It's also the most beautiful and spectacular fall in Kerala.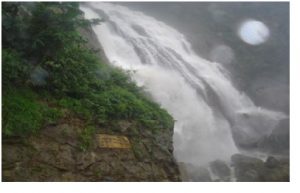 8. Kynrem Falls, East Khasi Hill, Meghalaya
With a magnificent height of 1,001 feet; the Kynrem falls is situated at 12 kilometers from Cherrapunji. It is a three-tiered waterfall.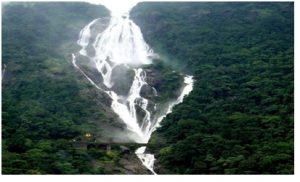 7. Dudhsagar Falls, Karnataka and Goa
With an amazing height of 1,020 feet; the Dudhsagar falls is also known as 'The Sea of Milk.' The fall is renowned for its dazzling and spectacular trajectory.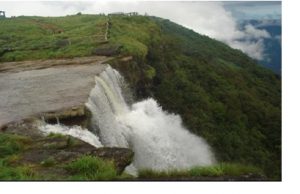 6. Nohsngithiang Falls, East Khasi Hill, Meghalaya
Another waterfall in the state of Meghalaya, the Nohsngithiang falls is the third tallest waterfall of Meghalaya. It is also known as the 'Seven Sisters Waterfall' and has a stunning height of 1,033 feet.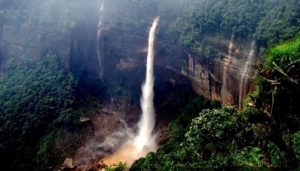 5. Nohkalikai Falls, East Khasi Hill, Meghalaya
Featuring a majestic height of 1,099 feet; the Nohkalikai falls is the fifth highest waterfall of India. Flowing with immense zeal and power; the fall is bounded by lush green mountains.
4. Langshiang Falls, West Khasi Hill, Meghalaya
The highest waterfall of Meghalaya; Langshiang falls has a breathtaking height of 1,106 feet. With its picturesque beauty; the waterfall is a hub for nature lovers.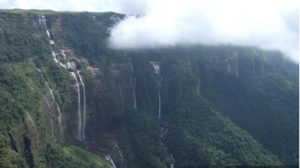 3. Barehipani Falls, Mayurbhanj, Odisha
Renowned for its wilderness and dazzling beauty; the two-tiered Barehipani falls cascades down the lush mountains of Odisha. It has a magnificent height of 1,309 feet.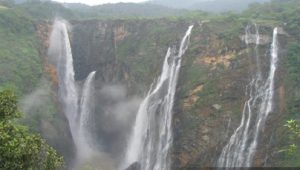 2. Kunchikal Falls, Shimoga, Karnataka
With a splendid and an impressive height of 1,493 feet; the Kunchikal falls is the second highest waterfall of India. The place is known for nature's calmness, magnificence wilderness and tranquillity.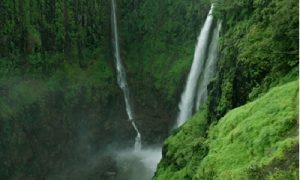 1. Thoseghar Falls, Satara, Maharashtra
With a jaw-dropping height of 1,666 feet; the Thoseghar falls is the highest waterfall of India. The water cascades into the calm and quiet lake in the hilly area.
Apart from all these aforementioned waterfalls; Vajrai Falls, Barkana Falls, Jog Falls and Khandadhar Falls are some of the other renowned waterfalls with stunning heights.
Image Source: Image1, Image2, Image3, Image4, Image5, Image6, Image7, Image8, Image9, Image10.