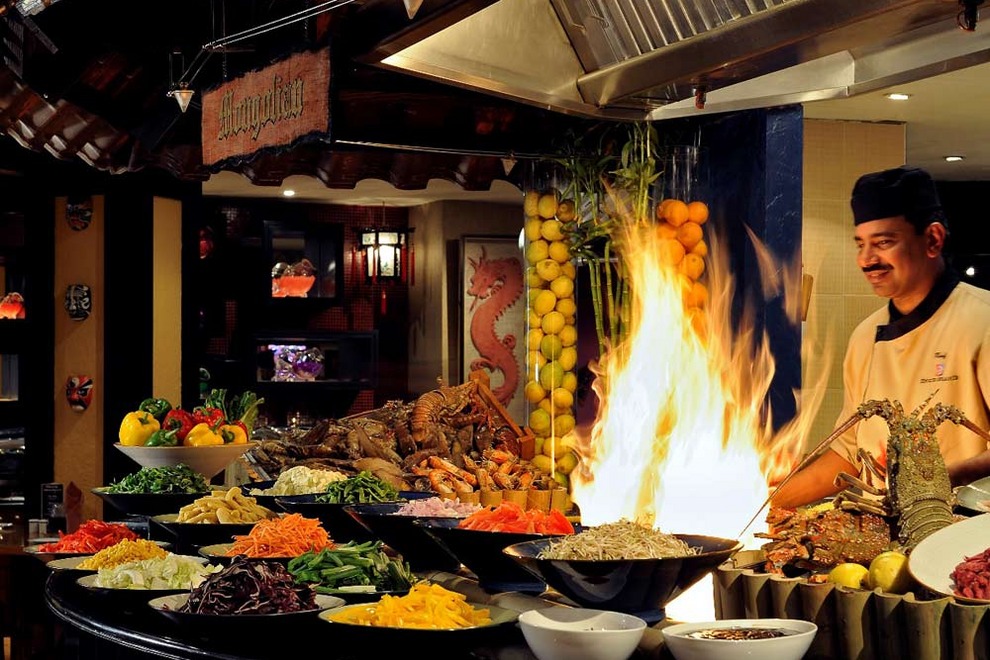 Bangalore is the fastest developing cities in India because of numerous IT companies. Along with being the IT Hub, Bangalore is also a hub of various restaurants that have buffet, which offer an extremely wide variety of food at a single place.
People are visiting these buffet restaurants for team lunches, friends and family treats as it gives variety without burning a hole in their pockets.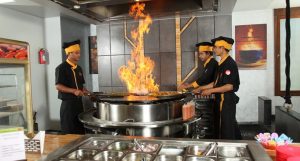 AB's – Absolute Barbeques, Marathahalli
Absolute Barbeques tops the list among the best buffet restaurants in Bangalore. The sumptuous buffet starts with a welcome drink and mouth-watering starters. Live grill on table makes the starters deliciously juicy, fresh and hot.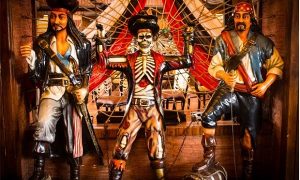 The Black Pearl, Koramangala
The Black Pearl restaurant is the only pirate theme restaurant in Bangalore which makes it unique among other restaurants. The ambiance is adventurous, magical and innovative. They also play good music in the background and have live music on Friday, Saturday and Sundays. It really gives you the feel of a pirate's ship.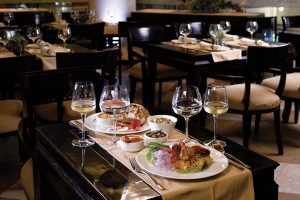 Punjab Grill, Koramangala
Punjab Grill restaurant is located opposite to the famous Forum Value mall in Bangalore. The ambiance is classy and posh. In starters, they have Bhatti da murgh, Mutton sheekh, paneer tikka and bhutteke kebab.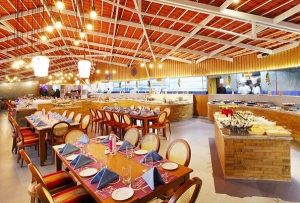 4. Bakasur, ITPL Mall
Bakasur is in ITPL mall, with ambiance that is really pleasing and staff that is helpful and friendly. Dine-in on rooftop is quite elegant and attractive.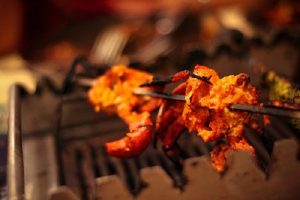 Barbeque Nation –Kormangala
Buffet has a great selection up to over 50 dishes, unlimited including grills, starters, main course and delicious desserts. With 7 outlets in the city, Barbeque Nation has an ever changing menu and amazing live counters.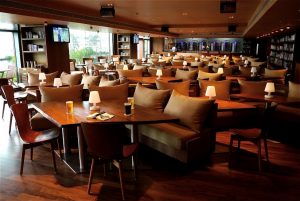 Windmills Craftworks – Whitefield
This luxury dining cum microbrewery hits all the right notes – awesome music, great tasty food and handcrafted ales. Enjoy their leisurely Sunday Brunches highlighted by a live grill.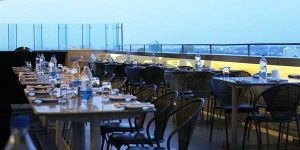 EBONY
 Ebony, one of a popular buffet restaurant in Bangalore and the best thing about this restaurant is its location. Ebony is located on the 13th floor, where you get a beautiful view of Bengaluru, which is incredible.

8. KHANSAMA
The restaurant is huge, spacious, and beautiful and offers delicious North Indian Cuisine in a great atmosphere.
– Deli Bistro Bar – Lavelle Road
Surrounded by its gorgeous glass facade, and beautiful interiors, this bistro and bar offers American, Continental, Japanese and European fare with a burst of flavours.

BonSouth
Surrounded by its gorgeous glass facade, and beautiful interiors, this bistro and bar has a variety of American, Continental, Japanese and European feast with a bubbling out with beautiful flavours from across the world.
Sources: Image 1, Image 2, Image 3, Image 4, Image 5, Image 6, Image 7, Image 8, Image 9, Image 10, Featured Image