The Prime Minister's speech during the centenary celebrations of the Aligarh Muslim University was not only seminal but also stressed the need to empower Muslim girls laying a special emphasis on the educational empowerment of Muslim daughters was apt. Exhorting the minority community to traverse the mainstream path is a laudable effort that needs to be followed up with initiating concrete actions on the ground. Recent incidents of overzealous activists targeting minority communities with the imagined love jihad are one of the avoidable misnomers that should be curbed forthwith.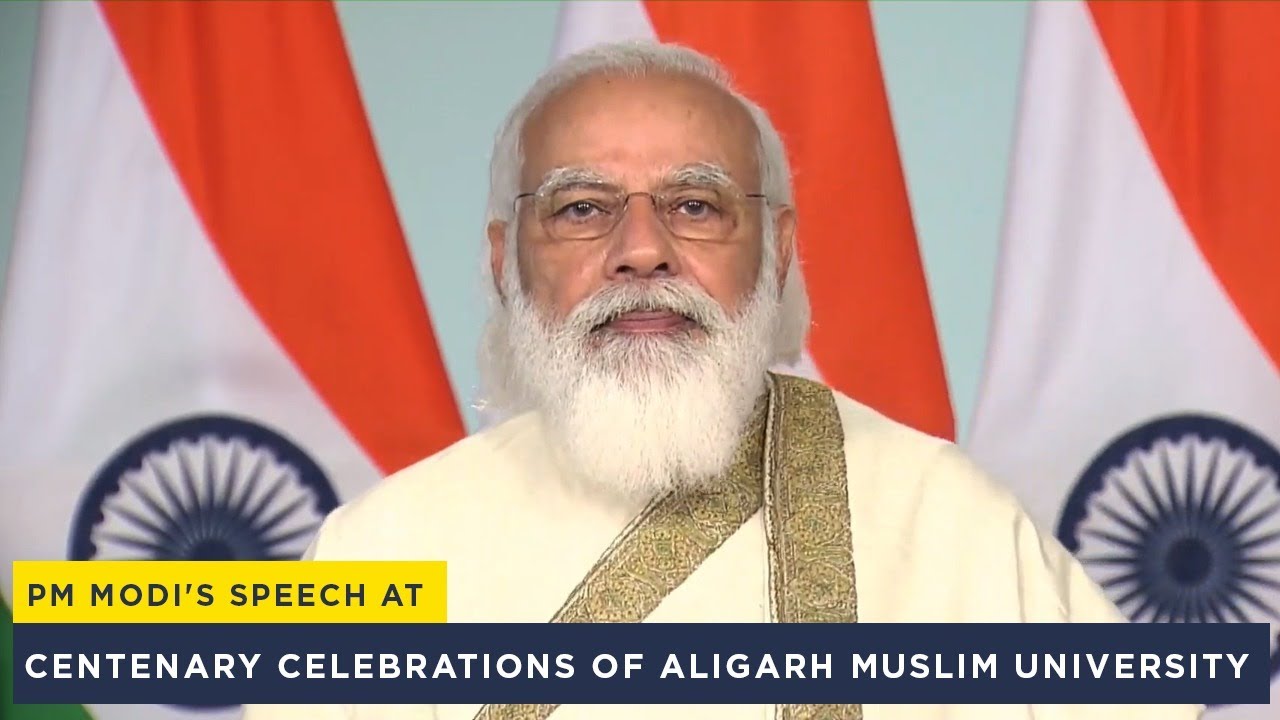 PC: youtube
A definitive narrative is slowly built up over the last few years ostensibly appearing to be targeted at a particular community under the guise of correcting historical wrongs. The resultant outcome is more alienation from the conventional path of progression open to every other group but subtly targeting people from the Muslim minority community is not lost on anyone leading to even more chasm. In this context, the PM's outreach could not have come at a better time touching upon issues that are applicable across the cross-section of society rather than singling out anyone's community.
Further delving on the importance of education, the PM pointed out the dropout rate in the education scenario for Muslim girls has welcomingly decreased from a high of 70% to roughly 30% now. He also pointed out that schemes like building more toilets and starting new gas connections will help all households, and also mentioned the triple talaq law the government had brought in after concerted efforts amidst opposition. The bane of our country is every political party irrespective of affiliations tends to view all communities as nothing more than vote banks and consolidation always assumes importance over anything else.
PC: CYRIL DIXON
More so with minority communities invoking widespread debate about appeasement politics which has a ring of truth attached to it. In this regard, any attempts to soften the mutual hostility and suspicion prevalent between the government and the Muslim community is worthwhile to note at this point. It is most welcoming when the PM sincerely mentioned the uplifting of Muslim women, especially those poor and underprivileged, an area where a lot remains to be done. Mere exhortations not followed by concrete action would tantamount to just hyperbole not lost on the comprehending lot.
It is worthwhile to note that the Muslim women are triply disadvantaged in India vis-à-vis on account of being female, from a minority community, and overwhelmingly poor. What all girls deserve in the country's need are similar i.e. to study, work, and explore the world as opportunities beckon. Increased presence in school is the consequence of concerted policy where the Right to Education Act, scholarships, schemes like bicycles, and free sanitary pads played a huge role in increasing retention. Building on the encouraging signs would help in provisioning a level playing field for all.
As such, though the government's efforts at reaching out are laudable, it is also advisable to explore opportunities to show it does genuinely care about the welfare of the Muslim community as a whole. No sooner such confidence-building measures are implemented with intent, a transformation so desired shall be visible on the ground.