As you are aware, a Public Interest Litigation (PIL) is introduced in a court of law, not by the aggrieved party but by a private party or by the court itself. No wonder, PILs have become a potent tool for enforcing the legal obligation of the executive and the legislature. In other words, the Indian judicial system offers aggrieved citizens an opportunity in a court of law. This is one of the grievance addressal systems offering the Indian citizens to knock at the doors of the judiciary seeking justice which may otherwise prove to be too cumbersome whilst following the usual process.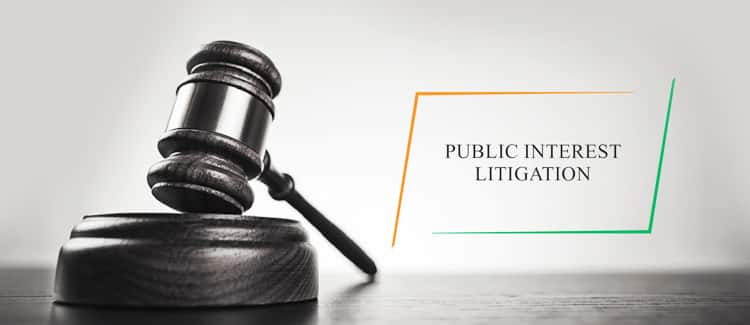 PC: Meera Patel
Now, the PILs have been subjected to misuse as well where an aggrieved party raises an issue that may be construed as nothing but frivolous and bereft of merit deserving attention. We know how the Indian judiciary is burdened with crores of unresolved cases for want of speedy delivery of justice. Disposing cases takes an undue amount of time and the millions of undertrials languishing in various jails for want of hearing across the country mirrors the unwelcome situation afflicting the common citizens. Further, all levels of courts too are running short of judges for the speedy disposal of cases only exacerbating the already dire situation.
As such, entertaining unsubstantiated and inconsequential PILs only adds to the long pending queue of cases. For instance, look at how a pharmacy owner's promotional offer for free condoms and pregnancy kits for two days during Navratri in 2018 got him into serious legal trouble. In a broader context, this can happen to any citizen sending a message thinking it is harmless. The individual was promoting his pharmacy by creating an image with a couple in the background performing Garba and an innocuous text saying Pre Loveratri Weekend Offer – Condoms (pack of 3)/Pregnancy Test Kit at INR 0. He posted it on Facebook and some WhatsApp groups.

PC: Smart Retailing Rx
As is his wont, one incensed Indore resident lodged an FIR accusing the individual of deliberate and malicious intent to hurt religious feelings (IPC 295A0, public mischief (IPC 505), and transmitting obscenity in electronic form (Section 67 of IT Act). Now, how often have we seen religious feelings getting hurt over the last few years on extremely trivial matters/issues? Innumerable cases and mostly on insignificant matters. Of course, police were convinced too, filing a chargesheet, and criminal proceedings commenced in a magistrate court, until Madhya Pradesh high court intervened, quashing the FIR and chargesheet.
HC noted that the man used his own phone number to send the image, practiced the same religion, and nothing on record showed deliberate or malicious intent to hurt religious sentiments, or any apparent obscenity. HC, therefore, concluded that the individual was only promoting his business and continuing the case would be an abuse of process. Sadly, many IPC provisions allow the public and police to play guardians of morality. So trivial matters are seen as a fit case for chargesheeting and trial often ends up in a troublesome zone of abuse of power. Thus, courts everywhere must promptly strike down such FIRs. It's the only way to stop the hurt sentiments flag bearers to stop inconveniencing citizens exercising their free speech.