As you are aware, the governing bodies as per the Indian Constitution are divided into three layers viz. the union government, the state government, and the urban/rural local bodies. If the Lok Sabha and the Rajya Sabha facilitate the formation of an elected government at the centre, the legislative assembly and legislative council do the needful for the state government. Likewise, the Zilla panchayat, Taluk panchayat, and Gram panchayat form the crux of local governance at the community level. Got to give it to our forefathers for their farsightedness and forethoughts while they set about framing the Constitution considering every plausible critical factor. The Constitution provides the necessary guidelines for the running of the country perpetually.
PC: TOI-Online
However, the successive governments formed at the centre and state levels by the political parties – both the national as well as regional parties – have attempted to dilute the local governance model by usurping the powers. Moreso by the regional parties. Take for instance the post of mayor in corporation limits. The position is largely relegated to essay a ceremonial role by donning an attire reminiscent of colonial hangover. You would have noticed how a mayor is made to line up during the visits of dignitaries including the higher constitutional heads. Bereft of real power, a mayor is severely restricted in discharging responsibilities on desired lines simply because the administrative authority lies with the legislatures in power representing various political parties.
By now, it is quite clear that the heart of urban dysfunction is the creation of turfs among multiple bodies that carry out different functions. Breaking down barriers would require the head of an urban body such as a mayor to have both the legal and political authority to force a cohesive approach. Nonetheless, despite the 1992 74th constitutional amendment that gave constitutional recognition to the third tier of governance, states have not delegated enough powers to urban bodies. Given the experience of three decades, it's unrealistic to expect the situation will change with direct contests for the mayor's post. We know the real power resides in the office of the head of the state's political executive.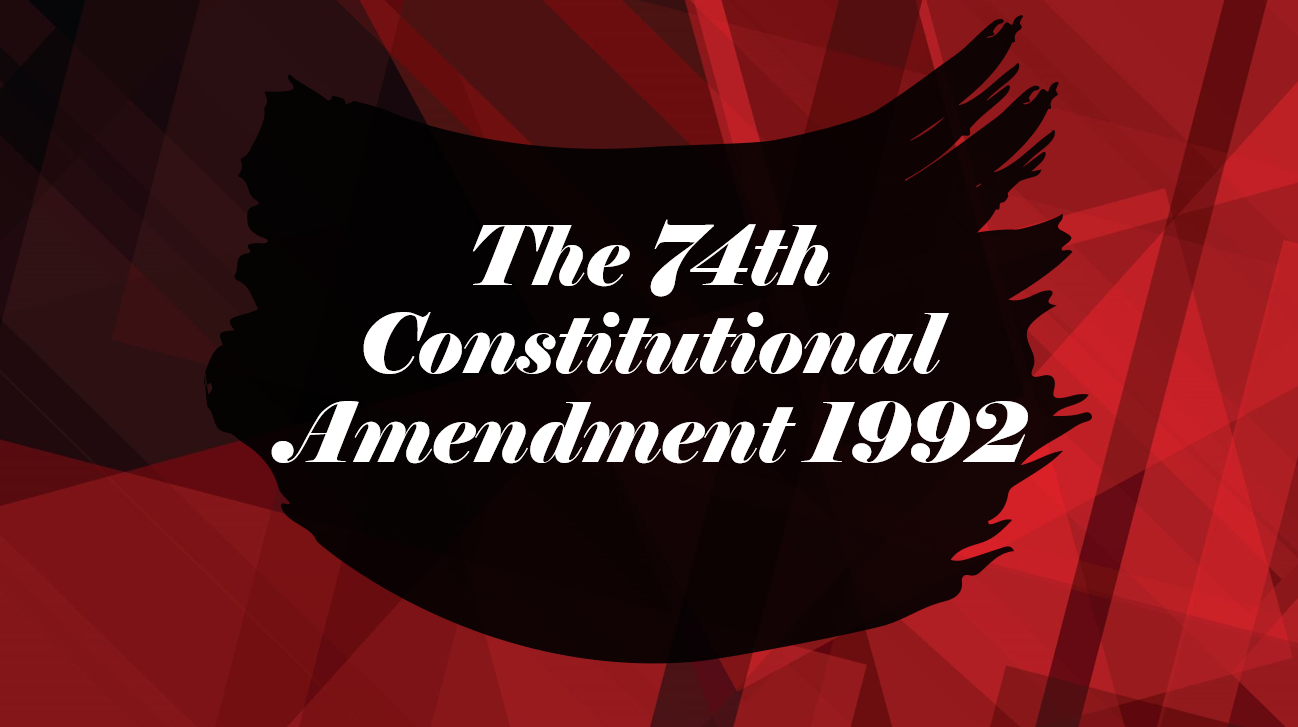 PC: Jatinverma
In an interesting development, Karnataka's legislative assembly recently cleared a bill that aims to integrate transport management in Bengaluru under an authority that will be headed by the chief minister. The Bengaluru Metropolitan Land Transport Authority hopes to bring a more cohesive approach to providing solutions to a city that has expanded fast. This makes Karnataka's development a step in the right direction because it explicitly acknowledges political realities. Mind you, a mayor cannot pull things in the right direction whereas the political weight of the CM's office easily achieves the same by sorting out turf issues. Did someone say political empowerment of local bodies? Forget about it. It will remain a ceremonial post.