The increasingly aggressive posture adopted by the Chinese leadership even in the face of mounting as well as muted accusations from different corners of the world for brazenly thrusting its plans of unlawful expansion deserves an appropriate response. A slew of misadventures- Chinese communist party does not think so obviously – right from extravagant maritime claims in the South China Sea and unabashedly bullying countries in the Himalayas where India and now, Bhutan are at the receiving end suggests mala-fide intentions.
What is glaringly evident is the fact that except for few countries like the USA, UK, and Australia and to some extent Vietnam, no other country has openly criticized China for its scant disregard for the international rules-based order whilst breaking the time-tested and honorable agreements. The USA is the lone nation that has come out in the open by not only questioning the Chinese for its tactless acts but also threatening to impose restrictions for committing ill-advised moves in the last few days.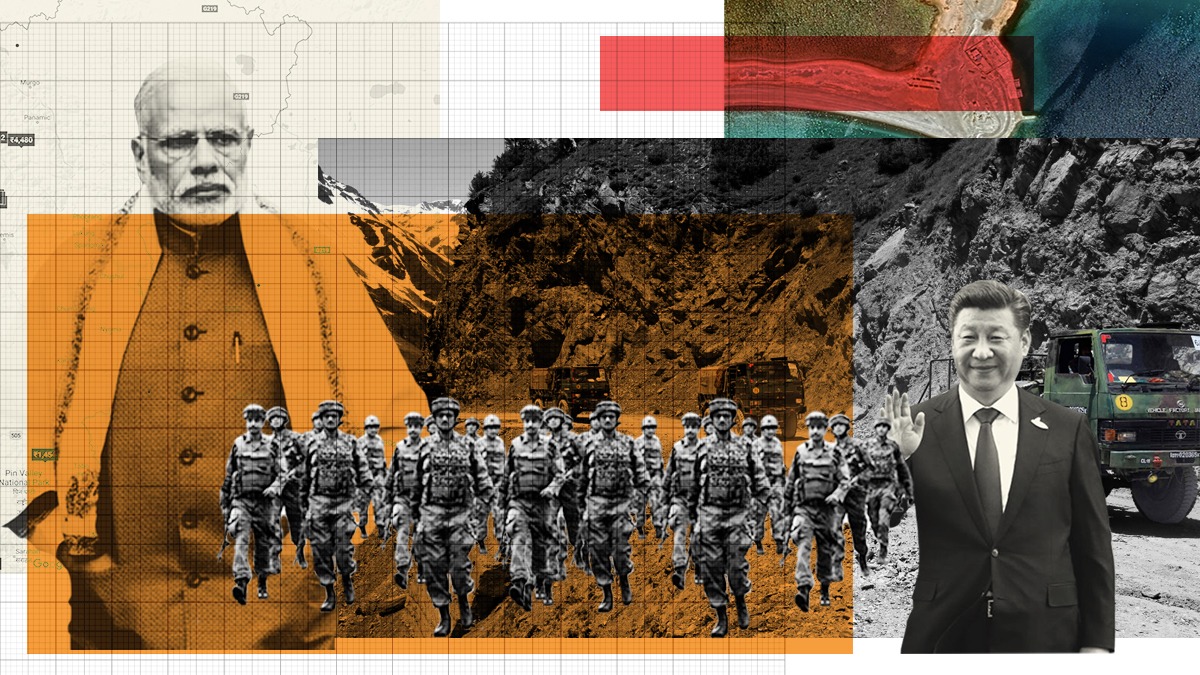 PC: theprint
On its part, the Indian response before the Galwan valley fisticuffs had always been that of restraint and espousing accommodative geopolitical strategy as its policy towards the Chinese juggernaut but was forced to change tack as the unfolding events in Ladakh no longer provided alternative narrative. The Prime Minister's surprise visit to Ladakh followed by his speech to the soldiers suggested that the Indian leadership will shed its erstwhile policy of reluctance to stand up to the Chinese is behind us.
What followed subsequently amplified the Government's clarity in thought-processes vis-à-vis China. The banning of apps was swiftly announced. Rapid moves to strengthen the frontier areas of line of actual control ensued with the deployment of military firepower all along the border. Series of visits by the Defence Minister and the top military brass underlined newfound urgency aimed at sending an unambiguous signal that we cannot be perpetually taken for a ride and henceforth will not remain meekly subdued facing cantankerous and bullying tactics.
PC: eurasiantimes
The USA is making all the right noises and in this regard, Secretary of State has revealed American plans to build a broad coalition of like-minded allies against the Chinese aggression to counter the communist giant's misguided ambitions. Major democratic countries should join hands unequivocally to stall further expansionist moves of the dragon nation. The Indian leadership should not mind traversing extra miles to cement such an alliance on a war footing. Diplomatic maneuvers to garner wider support as well as galvanizing military preparedness should be adopted assiduously to counter the Chinese.