As the novel coronavirus started spreading deadly tentacles across the world and subsequent declaration as global pandemic shook the countries to initiate suitable measures to tackle the menace in right earnest. It's another matter altogether that the most advanced and developed countries had to bear the brunt of the virulent virus where fatality rates are extremely high despite boasting advanced healthcare facilities.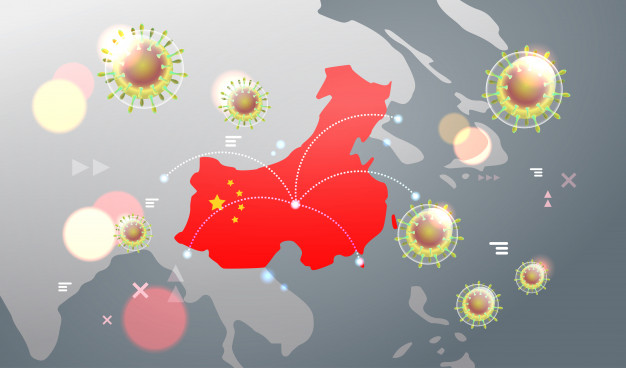 PC: freepik
Taking a cue from rapidly unfolding virus menace, our country too imposed sudden lockdown that eventually resulted in the successive extension of lockdowns starting from Mar till mid of May. Ostensible reason for imposing successive lockdowns was to primarily strengthen the grossly inadequate healthcare infrastructure and resources in the country in comparison to the ever-burgeoning population.
What appeared to have been a well thought out all-encompassing strategy did have its moments of reckoning when at first stranded people from different countries were allowed in. Next, humongous migrant laborers, guest workers and stranded visitors' from within the country could go back to their native places on whatever means available including by walk.
PC: amazon
Amidst all this, basic fighting tools like masks, gloves, sanitizers and PPEs (personal protection equipment) was accorded top-most priority to produce locally to supplement imports as well. Healthcare facilities in the form of dedicated COVID hospitals, beds and medical teams were set up apart from aggressive testing measures to combat the menace.  However, mass movements of migrant laborers as also easing of restrictions allowing economic activities to flourish have triggered an alarming surge now.
Moot point to ponder over here is are we adequately prepped up in terms of healthcare infrastructure to counter the virus head-on? Reports estimate that approximately 19 lakh hospital beds, 95,000 ICU beds and 48,000 ventilators are presently available. Around 50,000 more ventilators are being produced locally funded by PM CARES.  Most of the beds and ventilators are concentrated in seven states viz. UP, Karnataka, Maharashtra, Tamil Nadu, West Bengal, Telangana and Kerala.
PC: livelaw
For a population of 1.37 billion, the abovementioned healthcare paraphernalia not only appears grossly inadequate but also raises serious concerns whether the country is able to provide medical care to a growing number of infected people which is forecast to surge hugely in the next couple of months. Despite reports suggesting underreporting of infection cases, surge witnessed all around is quite alarming and hence worrying as well.
On the other hand, reports emerging from heavily infected States where treatment facilities are proving to be inadequate are extremely disturbing too. This being the scenario, authorities are left with no option but to shore up the healthcare infrastructure on a war footing by also co-opting private hospitals too on mutually agreed upon treatment rates. Further delay will thrust the nation into staring at profoundly calamitous scenarios auguring unmitigated misery and nothing else.