Cliched it might sound, but an era has indeed come to an end with the passing away of the former President of India Pranab Mukherjee. There is no better way to describe such humongous contributions of a man seen from the political firmament of the country for well over five decades. Identified as quintessential Congressman to the core having served the Grand Old Party with distinction, devotion, and dynamically by shouldering every conceivable responsibility bestowed upon him.
PC: aviation defence
 Fondly remembered and addressed as Pranabda, the giant of an individual well versed and blessed with the encyclopedic knowledge in the Constitutional, political, historical, and the nitty-gritty of the power landscape, Pranab Mukherjee struck with one party right from the beginning of his illustrious political career. He was projected as a go-to man and trouble-shooter since the days of former Prime Ministers Indira Gandhi, to PV Narasimha Rao, and of course, Manmohan Singh, respectively. Never one to shy away from responsibilities and emerged successful with ease and elan.
Having had to face insignificant disengagement during the Premiership of Rajiv Gandhi owing to extraneous circumstances that led to his side-lining, the man remarkably returned to scale newer heights subsequently. Coming from a politically humble background, the gentleman from West Bengal rose gradually donning various political roles through a sheer dent of intellectual acumen, erudite reading of the unraveling situations, hard work, and brilliant understanding of the party dynamics.
PC: pinterest
Such virtuoso traits ensured that the party naturally gravitated towards the man seeking his valued inputs at every path-altering and/or policymaking decisions of profound implications. Not for nothing, Pranabda was termed as the man for all seasons and an outstanding Chief trouble-shooter to address/correct any crisis. Never a mass leader unlike some of his equally eminent political contemporaries as Pranabda continued to represent the Congress party in the Rajya Sabha except on one occasion when he got elected during the parliamentary elections fighting from West Bengal.
Suffice to say that he was aptly identified as an extremely rare breed of politicians who rose above the party affiliations to emerge as one of the most liked and admired leaders much sought after for sage advice and erudition on matters of great national importance. No wonder, he was entrusted with some very significant portfolios of Commerce, Finance, Defence, External Affairs, headed a record number of committees of Group of Ministers, Deputy Chairmanship of Planning Commission, and of course, culminating in the Office of President of India.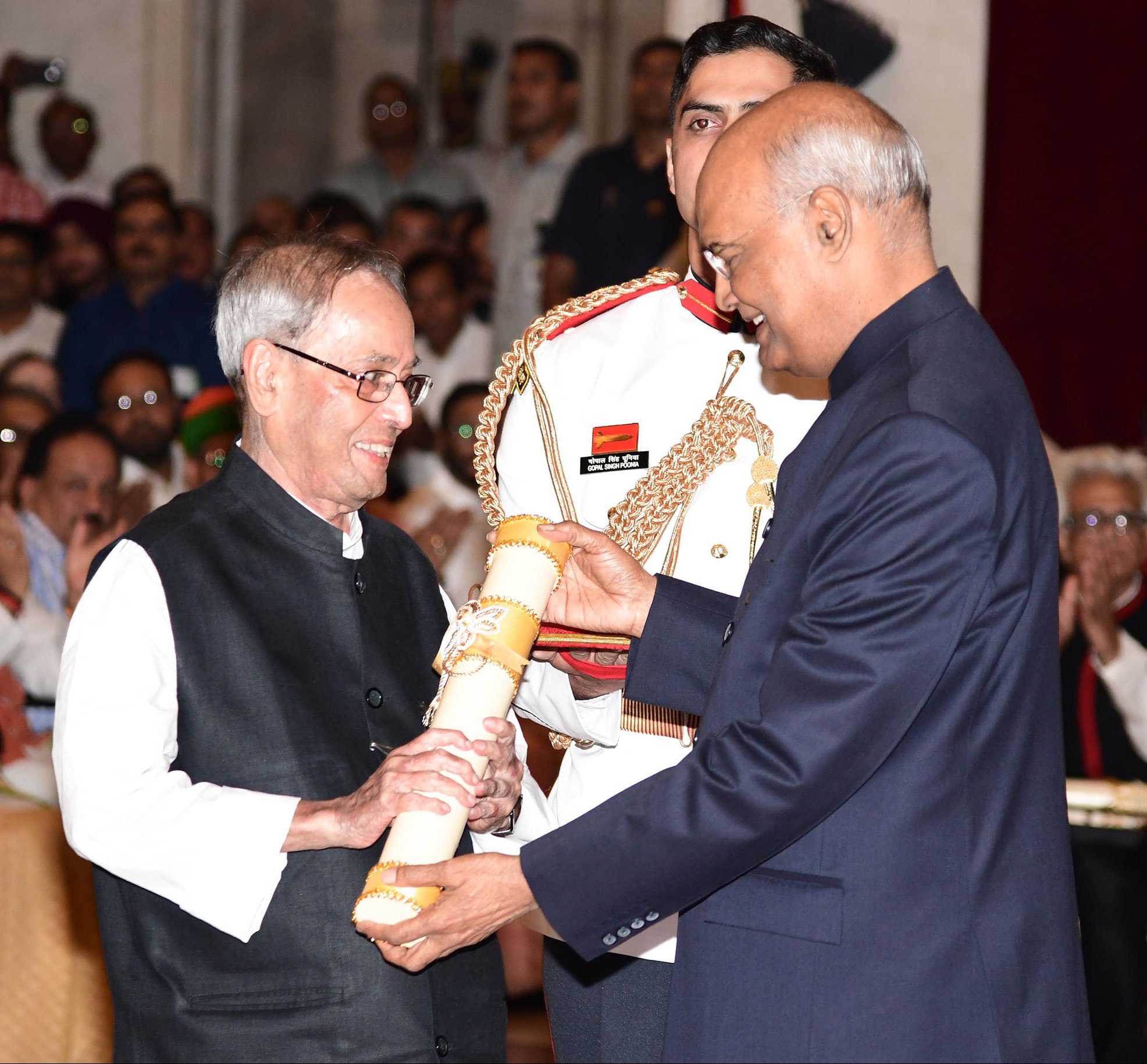 PC: dinalipi
Yes, Pranabda was closer to even don the role of the Highest Executive Office of the country, the Prime Ministership – for he was most suited and blessed with unquestionable credentials – but the quirk of fate intervened to elude what could have been the crown jewel in an otherwise magnificently glittering political career. Bharat Ratna Pranab Mukherjee was truly a behemoth of a leader who served the Mother Land with absolute dignity, integrity, and defining clarity to the best of his abilities. The country surely recognizes his colossal services with gratitude. Rest in Peace Pranabda!