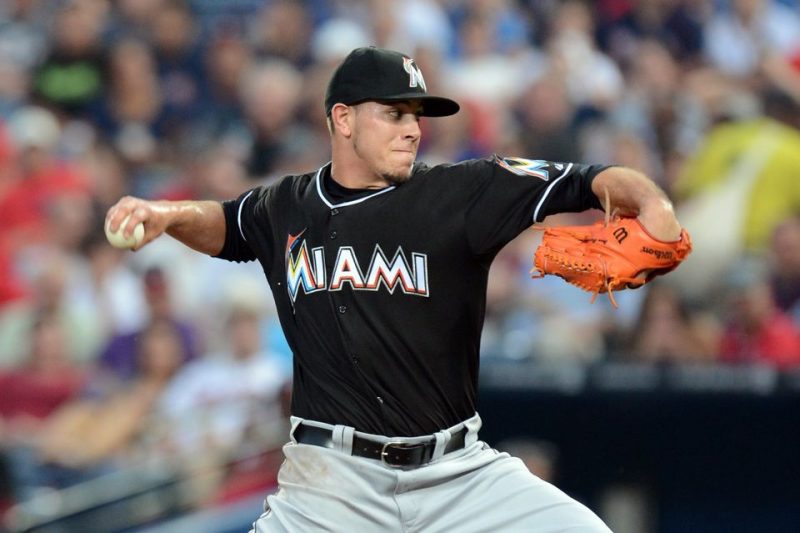 This might be the most shocking news that you will hear today. Jose Fernandez who happens to be the star pitcher of Miami Marlins was killed on early Sunday in a boating accident. He defected from Cuba at the age of 15 and later went to become one of baseball's most promising stars.
Jose Fernandez was of just 24 years and along with him two other people were found dead after a boat was found at the entrance of Miami Harbor said Lorenzo Veloz (Wildlife Conservation Commission spokesman) and Florida fish.
Coast Guard personnel on Patrol noticed the boat upside down on the north end of a rocky jetty at about 3.15 am.
Miami Marlins Star Pitcher Jose Fernandez Killed In A Boating Accident
1.Veloz said that the other men were Fernandez's friends. The divers recovered two bodies under the boat and the third victim was found on the rocks. The names of the victims have not been known till now as because their relatives haven't been notified yet, but it is said that they were in their 20s.
2.Veloz also said that Jose Fernandez death was not only a loss to Miami and baseball but to anyone who had ever met him. He said that he was a pillar to his community. He was involved in everything that he could be give back.
3.He expressed that he had the experience of talking to him several times. He said that Jose Fernandez was very down to earth and was a great person. He said he was sorry and was getting goosebumps right then. It was really hitting home and it was horrible.
4.Veloz reported that based on the impact evidence and the severity of damage officials concluded that the boat (a 32 foot SeaVee center console model) had hit the rocks at full speed.
5.According to SeeVee's website the top speed of the boat would be between 50mph and 65mph depending on the engines with which it was equipped. Veloz reported that Jose Fernandez was a passenger on the boat and wasn't the owner.
6.Drugs and alcohol did not appear to be factors involved in the accident. Veloz said that the investigators had been unable to get under the overturned wreckage. Autopsies have not been conducted and none of the three victims were wearing a life vest.
Image Sources: Image 1 & Featured Image, Image 2, Image 3.