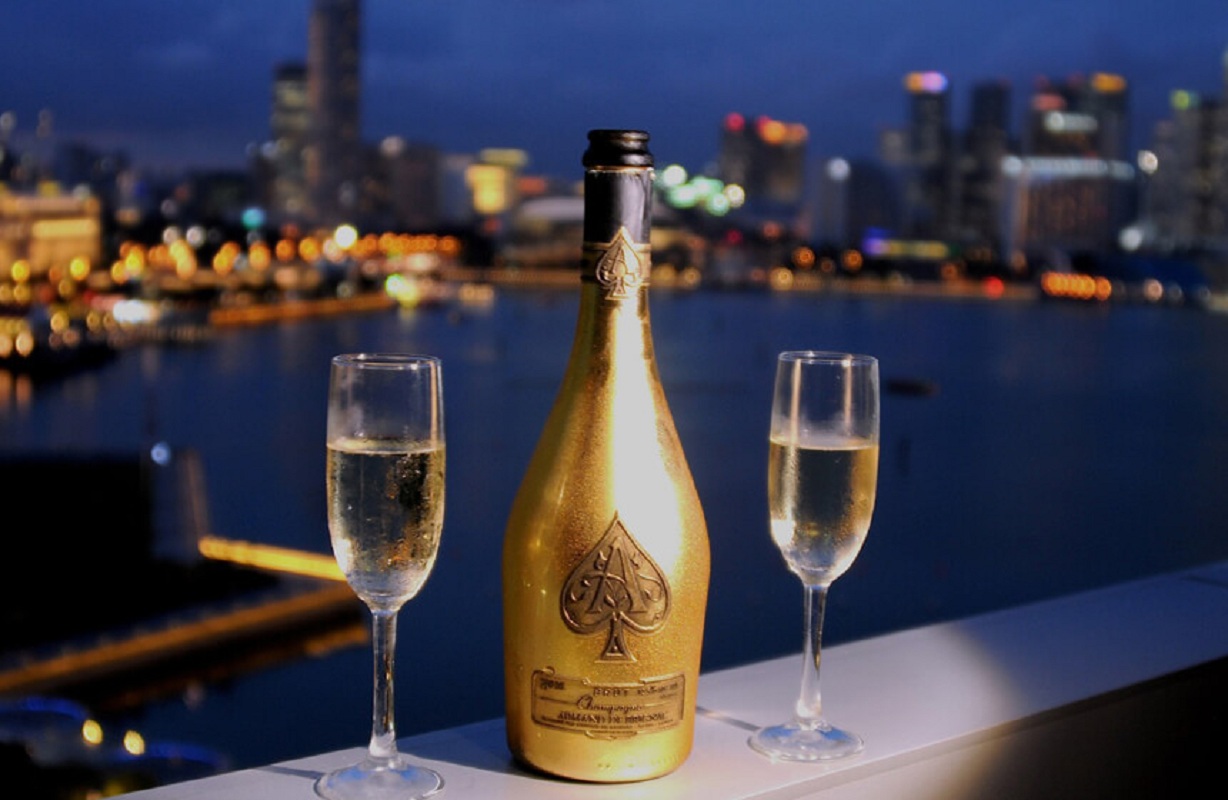 Would you want to become Richie Rich for one day? What if this wish is granted? How would you plan to spend all that money? Well I feel wealthy people frequently binge on expensive homes, sexy cars and lavish and luxurious vacations. But it actually doesn't end there, the Richie Rich types also indulge in the most expensive foods and drinks the world has to offer. So would you want to know which are the Worlds Most Expensive Food And Drink Items? Take a look right here –
Worlds Most Expensive Food And Drink Items
1. The Macallan M Imperiale 6-litre Lalique decanter – $ 628,000
I am sure you would know many high-end whisky brands. But do you know this Guinness World Record holder? The Macallan's M Imperiale is a six litres bottle of top-end Scotch. It comes in a beautiful decanter which is designed by luxury brand Lalique. It was sold to a private collector in Hong Kong.
2. Armand de Brignac Midas – $ 100,000
Don't worry that's not at all an typing mistake, but Armand de Brignac Midas actually cost $ 100,000. This bottle is covered in real gold and contains 100 litres of champagne. Well isn't that a hefty price to pay just for a bottle of booze?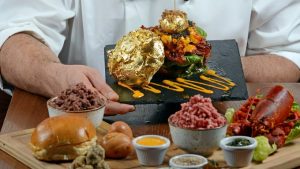 3. The Glamburger – £ 1,500
The Glamburger, created by a London restaurant known as Honky Tonk which is in partnership with Groupon. This is by far the most expensive burger you would have ever seen as it cost £ 1,500. It contains Wagyu beef, black truffle brie, Himalayan salt, lobster, saffron, Beluga caviar and the most important a gold leaf.
4. Zillion Dollar Frittata – $ 1,000
The Zillion Dollar Frittata comes from the New York restaurant Norma. Beluga caviar piled with a a frittata which is made with prime lobster, eggs and chives. Well don't worry; a pared-down version is also available for £ 100.
5. VeryFirstTo World's Most Extravagant Chocolate Easter Bunny – £ 33,000
The luxury website VeryFirstTo is quite popular for its expensive swag. In March 2015, this website offered the World's Most Extravagant Easter Bunny. This was hand-carved by the former chef décor of Harrods Martin Chiffers. The Easter bunny weighs 5 kgs and contains some 548,000 calories. That's not all it also contains two solitaire diamonds as its eyes.
World Most Expensive Food And Drink Items for the Richie rich types. Hope you liked reading this expensive stuff. So what would you spend on if you became Richie Rich for a day?
Image Source: Image 1, Image 2 & Featured Image, Image 3, Image 4, Image 5 .