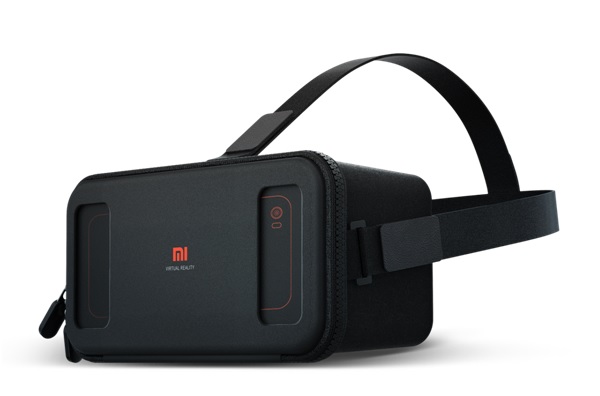 Popularly known as China's Apple, Xiaomi has unveiled its first ever VR headset, dubbed Mi VR Play. The Chinese tech giant now has plans to penetrate the other tech markets also along with smartphone market. However, the Mi VR Play is available only in China as of now; so we have to wait for further announcements regarding its availability in India.
Mi VR Play unveiled by Xiaomi!
The entry level VR headset has been launched by Xiaomi along with its own VR app in China. Xiaomi has already done a beta testing program on 1st August, 2016 in China, where more than a million people have registered for it. It was available for RMB 1 ($0.15) and a few people (beta testers) were able to buy it at that amazing price!
Design and compatibility!
With this Mi VR Play launch, Xiaomi is targeting its products to a wider range of people. Also, the company has planned to bring the Mi VR Play in a variety of prints and colors. The VR headset comes with 2-way zipper, and the headset can work best with 4.7 inches to 5.7 inches Smartphone. The headset is wrapped from outside in lightweight and durable Lycra fabric.
Pricing and availability in India!
The Chinese tech giant has not yet revealed its plan for launching the Mi VR Play in India. Even, the price of the same has not been announced yet. It may be noted that Samsung has Gear VR, which is priced somewhat under $100; while Google's Cardboard headset is priced around $15. So, it will be important to note what pricing Xiaomi will fix of the Mi VR Play in order to penetrate the Indian and global market as well.
Earlier, Xiaomi has tried to penetrate the other technology market by introducing it's first ever laptop, named 'Mi Notebook Air'. The Mi Notebook Air runs on Windows 10 and is available in 2 different screen sizes, viz 13.3 inches and 12.5 inches. They are priced at RMB 4,999 (approx. Rs. 50,000) and RMB 3,499 (approx. Rs. 35,000) respectively.