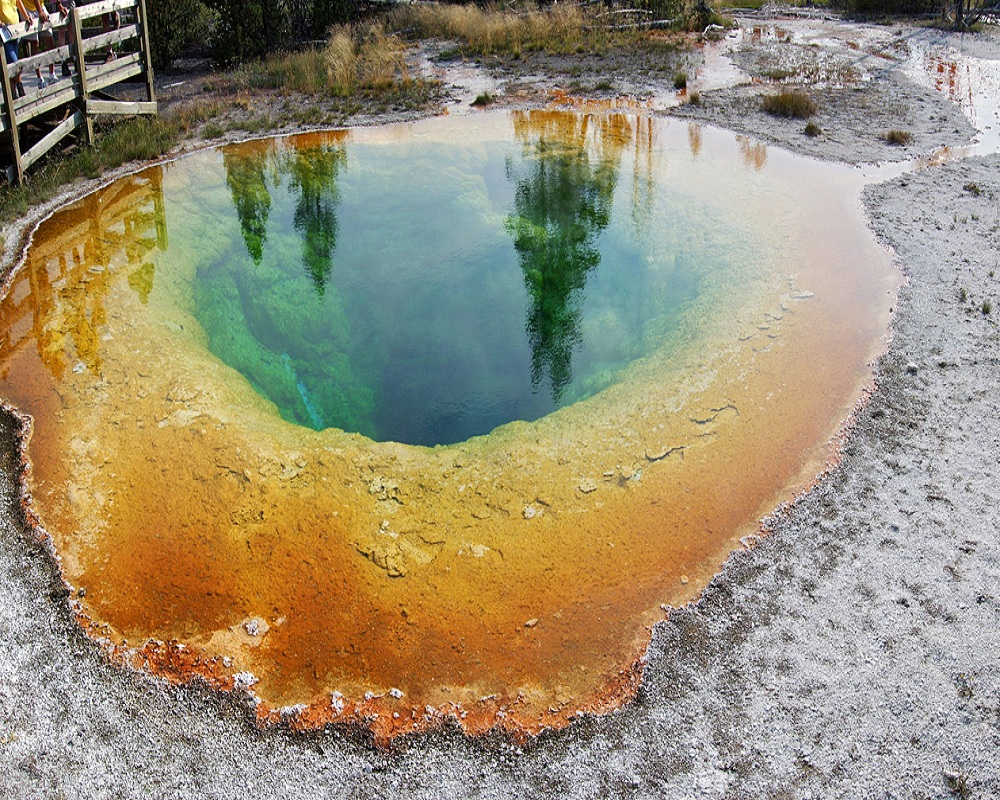 There are many hot springs in America which are just waiting to be explored. So if you haven't been a hot spring yet, then this information is surely going to be a treat for you. It doesn't matter if the weather is cold or even warm. Spending some time at the Hot springs is surely going to provide you the relief which you have been wishing for ages. Don't mix this experience up with a simple spa or hot tub as a Hot spring is much more effective than these. So let's get started and explore the 5 Most Popular Hot Springs In America.
5 Best Hot Springs In The USA To Relax Your Stress Away
1. Morning Glory Pool – Yellowstone National Park, Wyoming
One of the most spectacular hot springs in the country, the Morning Glory Pool is located in the Yellowstone National Park, Wyoming. This Hot spring in real looks like a living painting, it portrays beautiful colors and reflections. But the sad part is that you can't swim in this hot spring. But planning a trip to this Hot Spring is going to be a treat for your eyes, especially if you visit when the geyser is due to erupt!
2. Dunton Hot Springs – Dolores, Colorado
Perfect place for those who like to be surrounded by the peaceful tranquillity of nature. Nothing can beat the experience of drifting into a space inside a balmy and mineral-rich hot spring, amidst Mother Nature. Visiting this Hot Spring will surely be a therapeutic and relaxing experience. It is also one of the most popular destinations in Colorado.
3. Bagby Hot Springs – Oregon
Located in a secret cab retreat which can be reached only by a hike through the woods, so be ready for some work out. The entire experience to visiting this place is going to be a truly special experience. What make this place even more exciting are the surrounding, tall pine trees and birds chirping around truly a cherry on the top.
4. Lava Hot Springs – Idaho
Steeped in luxury and comfort, this Hot Spring gives you access to some of the best facilities in the state. Four separate family-sized pools, which offer individual comfort levels for temperatures. One of the most interesting thing about this Hot Spring is the bottom of the springs which are extra therapeutic and can actually massage your feet with every step.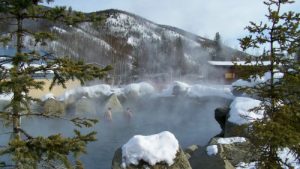 5. Chena Hot Springs – Fairbanks, Alaska
Alaska offers the perfect environment to appreciate the steaming hot quality of nature's hot tub. Chena in Alaska is a part vacation resort and a part natural retreat. One can experience Alaska's amazing food, festivals and seasonal events (like the Aurora Borealis). What can be better than sitting back and relaxing and at the same time getting pampered like a king or queen.
So which of the above Hot Spring are you planning to explore first? Well these were our favourite picks, do drop us a comment of you have any names to add here.
Image Source: Image 1 & Featured Image, Image 2, Image 3, Image 4, Image 5.