I am not sure how many would be aware of an unpleasant situation faced by the Brahmin community, especially those who are practicing priesthood for their livelihood, and the challenges these priests are subjected to in finding life partners over the last decade or so. People familiar with the narrative would readily vouch how the community is dealing with the present condition for want of suitable brides for their menfolk. There is an interesting chronicle underlying the predicament of well-earning priests in their youthful prime but facing peculiar difficulties to find a suitable spouse to raise a family as well as produce progenies to keep the legacy going.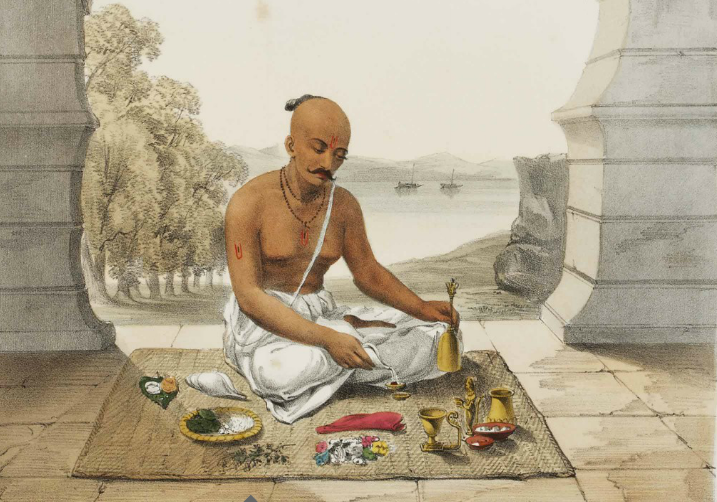 PC: Ashay Naik
Many will be surprised to note that the prospective brides from the predominantly Brahmin habitations of Dakshina Kannada, Udupi, Uttara Kannada, and some North Karnataka Districts are loath to marry practicing priests. Surprising it might sound, but the fact of the matter is educated girls prefer to choose their life partners who are not only well educated but also passionately inclined towards settling down in a metropolitan city like Bengaluru. As most of the girls are truly exposed to the trappings of leading life in metropolitan cities are reasonably educated, including earning degrees in professional courses, many of them would wish to pursue professions complementing their education. None can fault on these valid wishes though.
The general reluctance of girls to marry priests also stems from the practicality of staying in rural habitations with expectations to lead pious, traditional, and customarily ritualistic life which is increasingly being despised by the modern girls. Note that managing cattle, farming, joint/undivided families, and rural lifestyle with its peculiarities is increasingly despised by millenniums. Though priests earn handsomely with no tax liabilities to boot, rustic upbringing traditionally tied to extremely conservative as well as religiously oriented lives no longer hold any attraction for the girls. Having witnessed a rigidly suffocating upbringing from close quarters, one cannot fault enterprising girls to choose alluring options to seek moving out into places with an abundance of freedom.
PC: nerdstravel
In an interesting move, the Karnataka government has unveiled two financial aid schemes, one for Brahmin women to marry and another for them to marry priests specifically. Without getting into the finer-prints of what entails in the financial aids announced, the moot point to ponder over here is why the government is incentivizing the caste system by encouraging women to stay within the fold of the Brahmin caste. If the state genuinely cares about Brahmin women, it could have offered scholarships or employment training or even unconditional transfers, rather than bride price. This scheme is neither just economic redistribution for social redress nor encouraging but highlighting disguised patriarchy.
The authorities should come out with schemes that empower any marginalized branch of the society, including upper and lower strata as also castes so that opportunities are created to bring them along the uplifted mainstreams finding ways to march ahead. Rather than poorly concocted incentivizing schemes targeting certain arm of the society, policymakers and thinkers should devise all-encompassing decisions allowing for equality as well as uplifting along with others. Till then, Brahmin girls will continue to pick and choose their partners. Cannot stop them, you see.