The carnage witnessed in the US Capitol and the subsequent images broadcast over every veritable media, electronic, social, as well as print, suggests there is a need and necessity to seriously consider putting in place a mechanism to curb the dissemination of false information that invariably culminates in violence and/or unpleasant situations. Power of the social media has expanded manifolds especially since the pandemic-induced inevitability left the majority of the people across the globe with little option but to go digital choosing the medium to stay connected with the world.
PC: ala
As anything useful emerging from nowhere inherently qualifies as a double-edged sword, so do the social media platforms too which are extremely expedient in reaching out to a cross-section of the society in particular and the entire world in general, and in real-time as well succeeding in disseminating beneficial information. In the same vein, the platform could also be used conveniently to instigate trouble or sabotage, incite violence, as witnessed in the shocking unfolding of events in the Capitol when President Trump exhorted his followers to congregate in large numbers resulting in an unbelievable insurrectionist scene played out.
Of course, social media platforms like Twitter and YouTube have served serious warnings about permanent removal while Facebook and Instagram have frozen accounts that should have been acted upon long back. The last read, Twitter has permanently suspended Trump's accounts and many others may follow suit in the days ahead. A pertinent point to raise here is whether these actions amount to too little too late! Of course, prima facie the move appears so. Simply because the space for free expression in democracies is influenced by looking at the context unveiling but where everyone crosses a fine balancing line is when it descends into instigation of voluntary viciousness.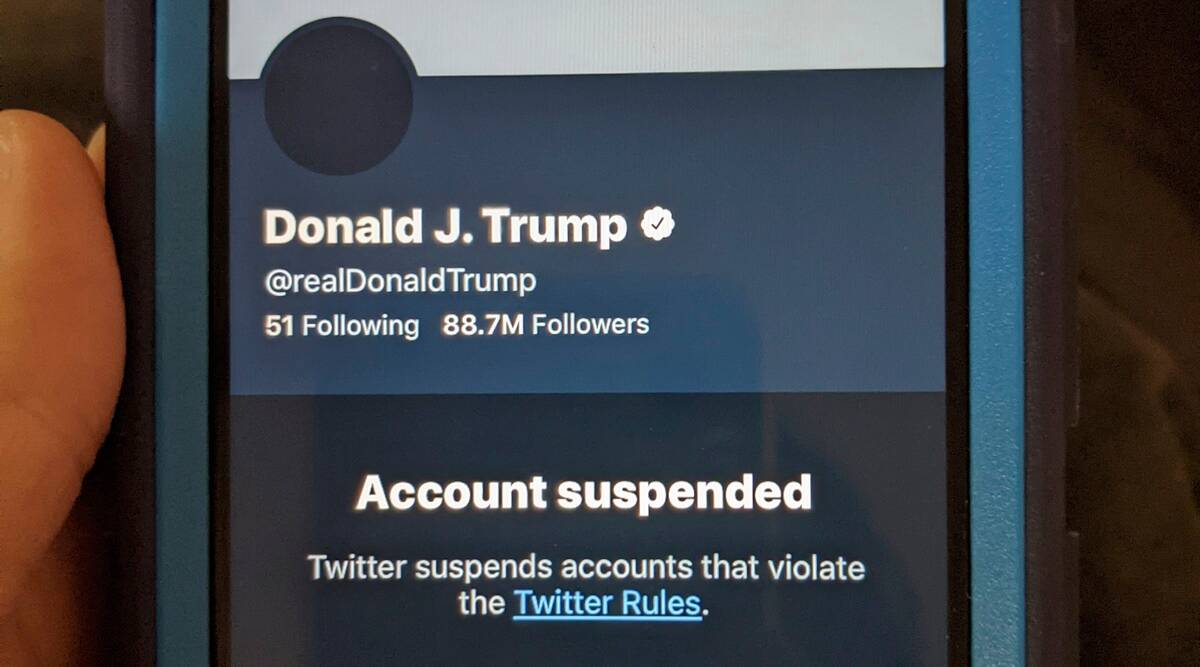 PC: Reuters
Better late than never, social media companies are expected to initiate some more steps to curb the propagation of fake news. Come to think of it, Donald Trump has been raging on Twitter right through his tenure, and news emerging now about serious action contemplated at the end of his term serves little purpose. It is well known and accepted fact that the algorithms running the social media platforms continue to push lies and hatred unabashedly with business interests overwhelming responsibilities anticipated from these technical behemoths.
Unlike the print media represented by mainstream newspapers, social media should not be allowed to roam free without accountability and the compliances that are rightly made mandatory are to be enforced without fear or favor. How does this potentially piquant situation is being handled in India is open for debate as the default approach here is to shut down the internet citing maintaining public order? Learning from the experiences available, the Indian authorities should devise a contemporary approach to regulating social media companies to check the spread of fake news.