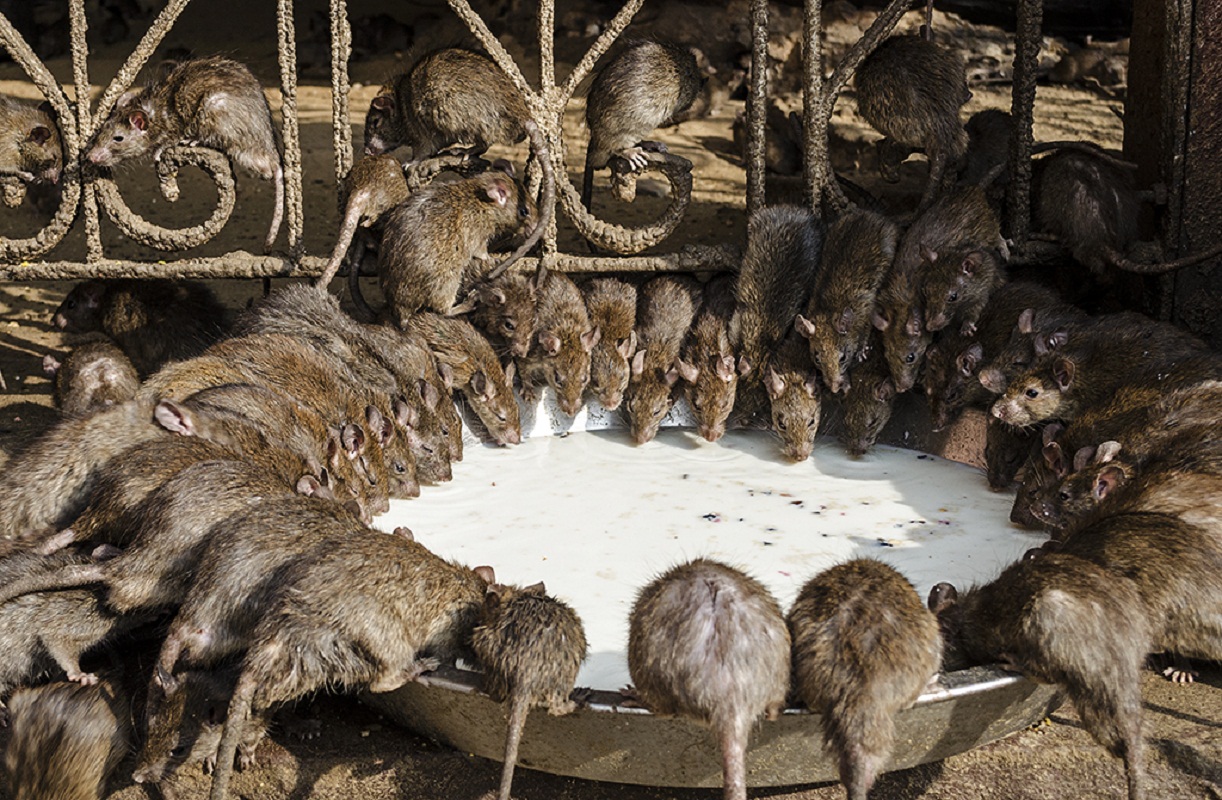 India is a country with rich history, varied landscape, and is a land of diverse languages. India is also considered as a mixed pot of faiths and cultures. Billions of people in India follow a huge number of religious practices and they have some really interesting and strange stories behind them.
Look at these 7 really strange temples in India.
1. Time Immemorial: Nau GaJa Peer
This one is located midway between Ambala and Kurukshetra. Strange thing about this temple is that clocks are offered to the Peer Baba here by travellers and truck drivers to reach their destination on time and safely. The term "Nau Gaza/Gaja" essentially means a unit of length and when translated in English it is equal to about eight meters. The devotee's offerings to Nau Gaza Peer Baba include clocks, mustard oil, garlands and piece of clothes. The significance of the clocks that are offered is that the people who visit his tomb should reach home on time. Around 50 clocks are offered daily to the Baba at the Nau Gaza Peer.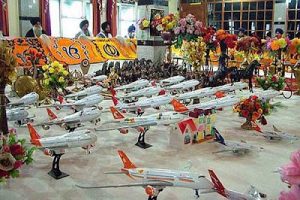 2. God Of Foreign Travel: Shaheed Baba Nihal Singh Gurdwara
Located near Jalandhar, in a tiny village called Talhan. Devotees who visit this Gurudwara offer a toy aeroplane to successfully travel abroad. People believe that if you wish to travel abroad, you can visit the Shaheed Baba Nihal Singh Gurdwara and offer a toy aeroplane with your prayers and baba shall grant your wish true. This strange belief has made this Gurudwara immensely popular and therefore it's also known as Hawaijahaj (Aeroplane) Gurudwara.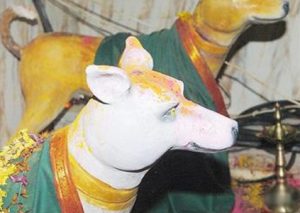 3. Dog Temple – Channapatna, Karnataka
This strange temple is located in Chennapatna Taluka in Karnataka. The villagers believe that dogs guard against all wrong and evil effects over the town. This temple was built in 2009. The local residents of village believe that the dog holds the power of stopping any incorrect doings and works along with the holy being.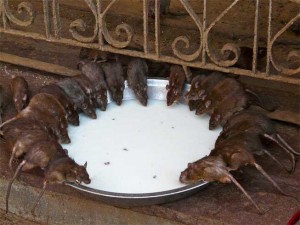 4. Rats Are worshipped as God!
Rats are considered as incarnations of the goddess Karni Mata and hence worshiped. This temple is located in Bikaner, Rajasthan. Rats in this temple roam freely around and in the temple premises and devotees feed them with milk and other forms of Prasad. If the food bitten by the rats is also considered holy few devotees consume it as blessing , no matter even if its half-eaten by rats, well that's too much to imagine, isn't it ?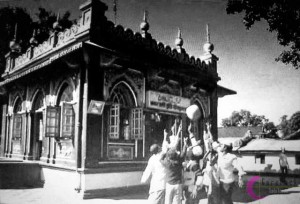 5. Mysterious stone of Qamar Ali Darvesh
Located around 16 km from Pune, this Dargah is famous for its mysterious 200 kg stone that flies in the air with 11 men's finger on it. Around 700 years old, at this Dargah 11 people by their finger on a 200 kg stone and shout out loud the name "Qamar Ali Darvesh", and the stone flies up in the air. The scientific reason behind this mystery is yet to be proved.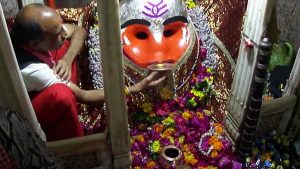 6. Offer Liquor to Khaees Baba
Located near Sandana town, Sitapur district, which is around 80 km from Lucknow, According to local people, this temple was built around 150 years ago in remembrance of a saint whose name was Khabees Baba, he devoted his life worshipping Lord Shiva. Devotees offer liquor to the deity, who is believed to enjoy his drink during the evenings and has an ability of divining and curing people.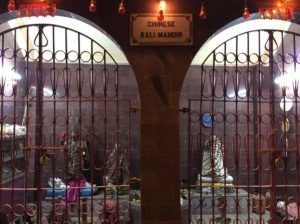 7. Kali Mata- in Kolkata- Eats Noodles and Chopsuey
Located in Kolkata's Tangra area, where Kali Mata is offered Chinese cuisine. Unique variety of Bhog, which includes noodles, chopsuey, rice-and-vegetables dishes makes this temple absolutely one of its kinds, and is a true symbol of cross-cultural assimilation.
India is full of such strange stories and practices. These temples represent how faith can take a different form; and yet it is followed by many.
Image Sources: Image 1, Image 2, Image 3, Image 4, Image 5, Image 6, Image 7, Featured Image.