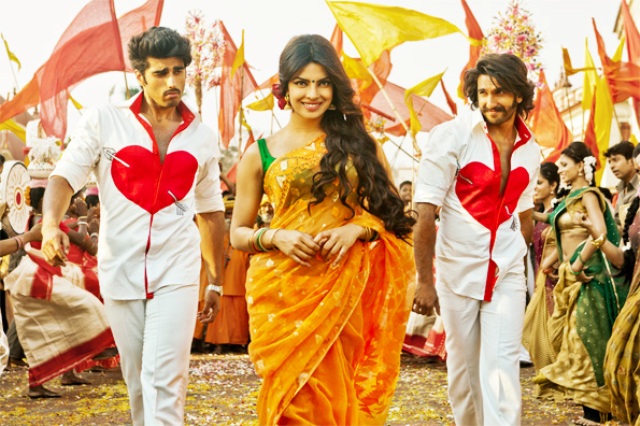 The leading actors of Bollywood are mostly paired with actresses half of their age. In a similar scenario, many older heroines are pairing up with new and passably younger actors.
Here is a list of 7 leading actresses who are paired up with younger heroes on screen:
1. Katrina Kaif with Aditya Roy Kapoor
Katrina Kaif (33) is starring against Aditya Roy Kapoor(29) who is three years younger to her. They both are looking gorgeous together in Abhishek Kapoor's new movie Fitoor. Aditya is playing the role Noor. It's a love story about two beautiful people. The movie's shoot is completed and some sorts will be out by end of this year.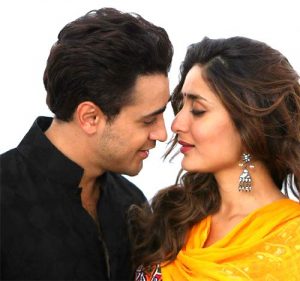 2. Kareena Kapoor Khan with Imran Khan
Kareena Kapoor Khan (34) has done two films with Imran Khan (32) who is two years younger to her. The first film was Ek Main Aur Ekk Tu (2012) and recently they came together in Gori Tere Pyaar Mein (2013). Both the movie didn't work in the box office; but the couple looked really good on the screen.
3. Vidya Balan with Shahid Kapoor and Emran Hasmi
Vidya Balan has romanced with Shahid Kapoor in Kismat Konnection who is four years younger to her. A typical chocolate boy look of Shahid didn't work and the age difference was visible. The connection was a big time mismatch. Vidya Balan has also worked with Emran Hashmi, who is one year younger to her. They have worked together in films like The Dirty Picture, Ghanchakkar and Hamari Adhuri Kahaani and managed to look decent enough because of less age difference.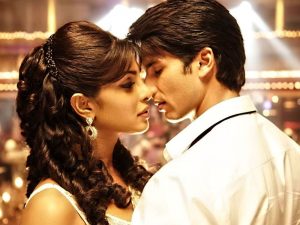 4. Priyanka Chopra with Shahid Kapoor
Shahid Kapoor and Priyanka Chopra became one of the hottest pair ever since Kaminey hit at the box office. During that time, the couple was in the headline for their patch-up and break-up story. They both are almost the same age and look good on the screen. Their love story was a mystery; because they always denied their relationship whenever questioned. But in 2011, the two appeared in Kunal Kohli's Teri Meri Kahani, which was liked by the viewers.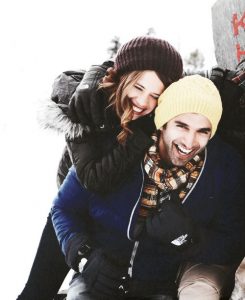 5. Kalki Koechlin with Aditya Roy Kapoor
Kalchi Koechlin (29) romances with Aditya Roy Kapoor (27) in Yeh Jawani and Deewani. They both played supporting roles in the film and had a romantic screenplay. Though they don't end up together at the end; but the fact is they were cast opposite each other.

6. Priyanka Chopra with Ranveer Singh and Arjun Kapoor
Priyanka Chopra (33) came on screen with two hot younger actors in film, Gunday in 2014. She was casted against Arjun Kapoor and Ranveer Singh, who are three years younger to Priyanka. Priyanka is amongst the top Bollywood actress; where Ranveer and Arjun both are considered among the leading men of the young Bollywood industry. The trio in Gunday made a superhit.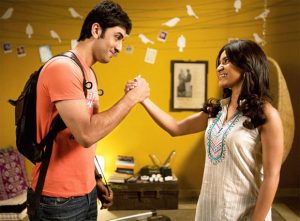 7. Konkana Sen Sharma with Ranbir Kapoor
This was one of the most odd pairs on the screen. With an age difference of three years, Konkana Sen Sharma (35) and Ranbir Kapoor (32) shared the space in Wake Up Sid and managed to look totally charming on the screen. Konkana was shown as an older woman having an affair with a college boy; but it was convincing to the audience and worked in their favor.
The reverse trend of older heroines working with younger heroes seems to be much more convincing. The taboo has been broken and the trend is up in the box office.
Images Source:Bing