Post-pandemic easing of lockdown, nothing will ever remain the same again is an absolute given in the foreseeable future. General population shall be left with no alternatives but to accept this fact with more than a pinch of salt. Sporting field too shall be endorsing the new normal where adhering to social distancing, maintaining hygiene standards, heightened safety protocols and innovative training methods under changed circumstances would be unfolding very soon. Par for the course should be the byword.
PC:Eric Crawford
If challenges confronting the athletes and sportspersons, elite or lesser known, are to be analyzed holistically, one need not look far from close contact sports' like boxing, wrestling, football, cricket, hockey just to name a few. These sporting disciplines by its intrinsic nature demands close contact and as such, how above mentioned safety norms would be ensured shall pose one of the many serious challenges to concerned administrators.
Finding effective vaccine is still a distant reality and might mitigate the concerns of sportspersons eventually. Sportspersons though will be extremely reluctant to expose themselves to the lurking dangers in the absence of vaccine. Further, how would one go about enticing audiences scarred by the pandemic into the sporting arena would equally pose intriguing headache. What about revenue generation in terms of paying patrons, lucrative TV viewership and substantial stadium advertisements?
PC: Soham Sen
Questions galore with no definite answers forthcoming. Would it then qualify to explore possibilities conducting major sporting events at empty stands relying solely and squarely on TV broadcasting and Digital platforms alone? Worth delving as an alternative mechanism where none appears possible in the present scenario. Going by the reports, several major and well-known sporting organizations are certainly exploring this as a viable option to hold onto the flagging interests in respective games.
Contemplated move does make logical sense not only in terms of keeping the viewers absorbed without compromising on the safety protocols but also allows the governing bodies to open up alternate revenue-generating channels for survival as well as to tide over the crises in the interim. Digital platforms have gained unqualified foothold through its ease of usage and reach. Utilizing such platforms should be the way forward for all stakeholders.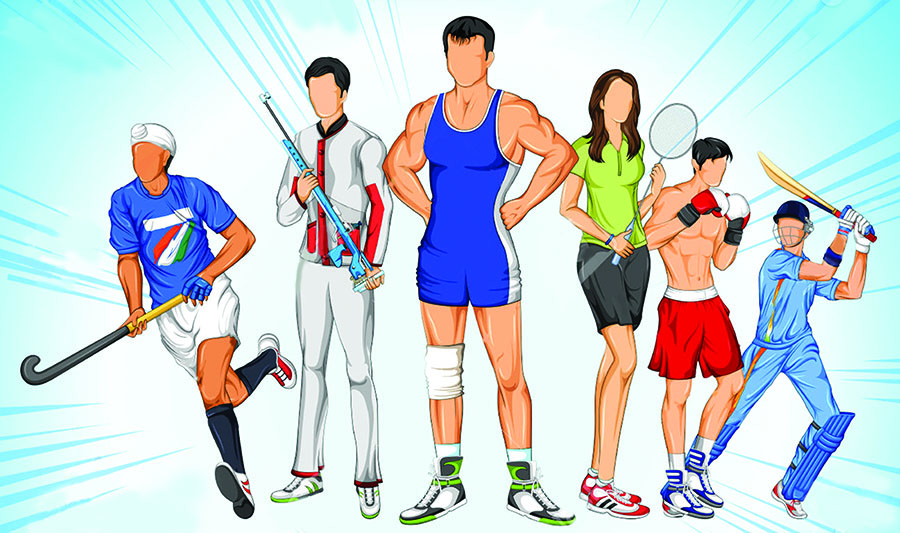 PC:  noor khan
Meanwhile, sportspersons should go all out in their efforts to stay primed up for returning back to action as and when the situation allows. Competitive sporting activity in any form will garner the audience without an iota of doubt. Kindly go for it!