Foreign cricketers are known to have links with India; but a few of them took one step further and married women from our country. Here is a list of cricketers who married Indian women: –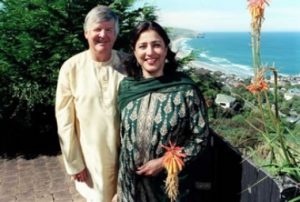 1) Glenn Turner – Sukhinder Kaur Gill
Glenn Turner is one of the most talented and skillful batsman from the New Zealand squad. He married Sukhinder Kaur Gill in July 1973. The couple has two children and his wife is better known as Sukhi Turner, who became the mayor of Dunedin in 1995 and was in office until 2004. She is one of the prominent mayors from the Indian community in New Zealand.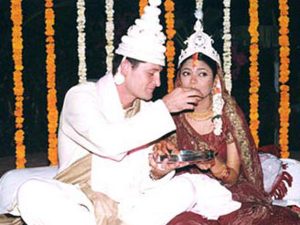 2) Mike Brearley – Mana Sarabhai
Mike Brearley is one of the most talented captains in the history of the gentleman's game. He is famous for leading his national team, England to victory in the 1981 Ashes. His wife Mana Sarabhai, is the daughter of Gautam Sarabhai, who is a very famous Industrialist. She met Mike during England tours of India in 1976-1977. Brearley later learned Gujarati as his father-in-law wanted him to learn Gujarati because he wanted his son-in-law to know about their culture and language. Both of them have settled in London and have two children.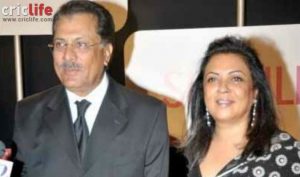 3) Zaheer Abbas – Rita
Zaheer Abbas is one of the finest batsmen in the history of Pakistan and is the only Asian to score 100 first class centuries. He met Rita in the early 1980s in the United Kingdom, where he used to play for an English club and Rita was learning interior designing. They got married in 1988 and Rita is now known as Samina Abbas. The duo didn't face any opposition in Pakistan since both of their parents were friends. Before the partition, they used to stay in Faisalabad and now they stay in Karachi, Pakistan.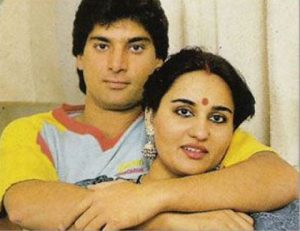 4) Mohsin Khan – Reena Roy
Though their marriage ended in a divorce, Mohsin had fallen in love with the Bollywood fame Reena Roy. He himself later became an actor and appeared in about 10 movies. The couple has a daughter.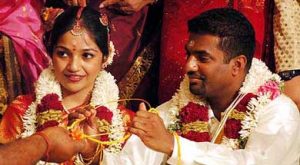 5) Muttiah Muralitharan and Madhimalar Ramamurthy
Muttiah Muralitharan is a person who doesn't deserve a description because of his enormous records. He has set the record for the highest wicket taker for both one day internationals and test cricket. He has married Madhimalar Ramamurthy on 21st match 2005 who hails from Chennai. She is the daughter of Nithya Ramamurthy and S. Ramamurthy; both of them doctors by profession. The couple has a son who was born in January 2006.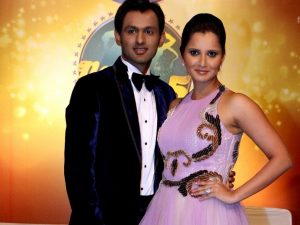 6)Shoiab Malik – Sania Mirza
This is one of the most controversial marriages. First Sania Mirza was in the news when it was heard that she was engaged to her childhood friend, but later it was confirmed that she broke her engagement. Then Shoiab Malik came into the limelight when it was revealed that he was already married. Initially, he denied such reports. However, later the girl's parents (whom he had married before) showed photographs of the marriage certificate. It was soon confirmed that Malik took a divorce and the couple has now been married for 4years.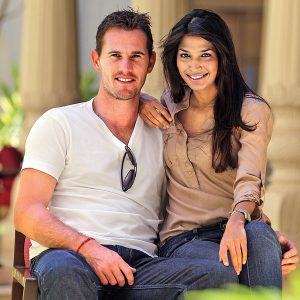 7) Shaun Tait and Mashoom Singha
Australian Pacer, who retired pretty early tied the knot with Mashoom Singha on June 12, 2014. He had proposed her during a vacation, when the duo had gone to Paris. Yuvraj Singh and Harbhajan Singh had attended the wedding. The wedding was celebrated across a week since many friends flew from Australia to India where the marriage was held.
These are the 7 foreign cricketers whom we know have married Indian women.
Image Sources:Image 1,Image 2,Image 3,Image 4,Image 5,Image 6 & Featured Image,Image 7.