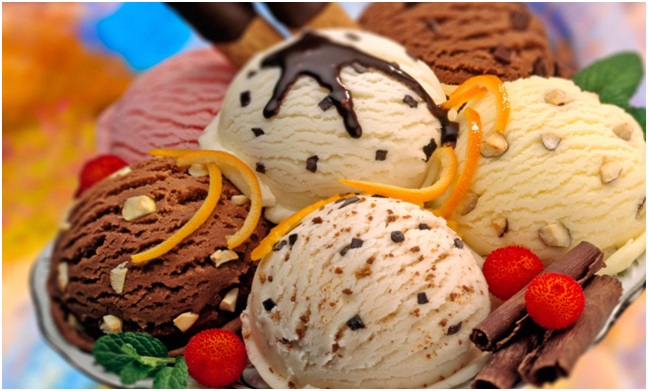 No one would deny this fact that ice cream is one of the most amazing inventions with attractive appearance and delicious flavors. Whether it is kids or adults, almost everybody have craving for ice cream. It is because of the fact that nothing can compare with this amazing semi-frozen sweet concoction! It is not only delicious in taste; but it is nutritious also. So, now it's time to grab your spoon and find out 5 most delicious ice creams all around the globe:
Most delicious ice cream!
1. Helado!
When it comes to food stuffs, one thing that reminds me of Argentina is Helado ice cream! It is piled up like a cone in which many ingredients are there. Caramel is the best thing which you will go to find in this ice cream. It is also available in multiple flavors.
2. Ben&Jerry's!
Ben&Jerry's in Vermont of the USA are just not here for a category; but it's here for a brand also. It is renowned for its taste since decades. People find time to buy this delicious sweet even if they are busy with their stuffs! The factory nearby Burlington also offers visitors to look around it for a whole day.
3. Gelato!
Gelato is a renowned ice cream of Italy. It is renowned for its taste and aroma throughout the world. It is relatively better in aroma and higher in density than general American ice creams. One can choose ice creams of many different flavors and have them in a single cup!
4. Ais Kacang!
The Ais Kacang ice creams of Malaysia are the best refreshment for people in the hot humid day. Bean jelly, fruit slices, aloe, condensed milk, sweet corn, palm fruit, and a heap of syrup are some of the unique ingredients which are poured on it. This topping of mixed colors makes these ice creams more delicious!
5. Akutaq!
Akutaq is also renowned as Alaska ice cream! It is traditionally produced by a mix of animal fat with wild berries. It is available in many flavors, with main focus on butter along with blueberry, cranberry, apricot, salmonberry and cranberry son.
Even, Germany's Spaghetti-eis, India's Kulfi, Turkey's Dondurma, Japan's Mochi, Israel's Halva and Cornwall-Clotted Cream are some of the other most delicious ice creams of the world.
Image Source: Image1, Image2, Image3, Image4, Image5, Featured