Mutton and Chicken both are highly protein rich meats. Both share this same characteristic though there nutritional aspects differ widely from each other. Every individual nutritional needs differs hence, we should choose a protein that best suits our needs and make it a component of our daily diet accordingly to stay healthy.
Below are few parameters that you should consider to make a healthy choice –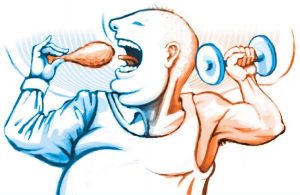 1. Calories: Beware of Mutton unless you want to gain weight 
For people who are looking forward to shed some kilos i.e. trying to lose weight, chicken is the best option for them. A 100 grams cooked chicken breast contains 165 calories, while 100 grams of mutton steak contains 204 calories. Even though chicken breast is lower in calories to get better results in weight loss you need protein from mutton also so that the weight loss is adversely affected. Replacing 100 grams of mutton steak to 100 grams of chicken breast daily in your diet would result in a reduced consumption of 273 calories per week.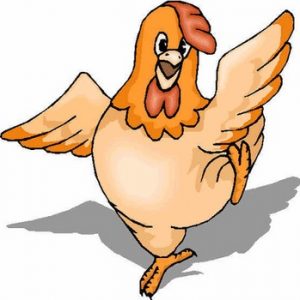 2. Protein: Advantage Chicken 
The most essential nutrient of human body is protein and both mutton and chicken are protein rich. Chicken being slightly higher in protein – a 100 grams chicken breast contains 31 grams of protein, while 100 grams of mutton steak contains 28 grams of protein.
Protein consumption is very important for human body, daily intake is 8 grams * your body weight. So if you weigh 175 lbs., your target protein intake would be 63 grams.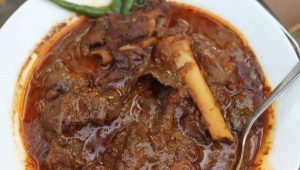 3. Fat:Mutton has more weight
We can largely differentiate the calorie intake between mutton and chicken by the fat content in them. Mutton is higher in fat, with 9 grams in a 100 grams serving of steak, while 100 grams of chicken breast contains just 3.6 grams. Mutton also contains 3 grams of saturated fat, compared to just 1 gram in chicken breast. Too much intake saturated fat in your diet can increase your risk of cardiovascular disease.
4. Carbohydrates: No Winner
If you are following a diet with less carbohydrates then both chicken and mutton can be suitable, as both foods are carbohydrate-free. Carbohydrates provide human body with energy source, but low-carbohydrate diets can help you lose weight if you reduce your total calorie intake as well.
5. Vitamins: Lacking
If you are looking for vitamin rich diet intake ,then neither mutton nor chicken is a good source of vitamin, although the latter contains high levels of choline, a B vitamin, and vitamin A. Mutton provides folate, a B vitamin, but little minimal.
6. Minerals: Mutton Scores
While mutton and chicken aren't rich in vitamins, they do provide some minerals. Also both foods are good sources of potassium, phosphorus, magnesium, iron and zinc. Mutton being highly rich in zinc it contains nearly five times the zinc chicken does.
Focus was to discuss the difference between the fight between both the proteins but both have few positives as well as negatives. The choice between the two will differ from individual to individual. The diet that we follow needs to be well balanced with both the proteins to achieve desired result and stay healthy.
Image Source : Image 1 , Image 2, Image 3, Image 4,Featured Image.