Bengali food has inherited a large number of influences, arising from a historical and strong trade sources from many parts of the world. Bengali cuisine is appreciated for its fabulous use of panchphoron, a term used to refer to the five most essential spices, namely mustard, fenugreek seed, cumin seed, aniseed, and black cumin seed.
The speciality of Bengali food lies in the perfect blend of sweet and spicy flavours. For Bengali's, food is the most essential aspect of their day to day lives. So, here are 7 Bengali dishes that you can afford to miss.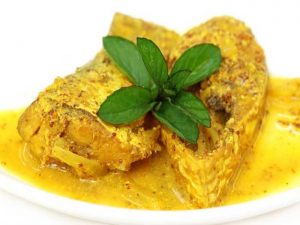 Shorshe ilish
Ilish Maach being Bengali's most preferred fish always tops their list. And why not; when cooked with lovely mustard to such perfection, the lightly spiced fish just becomes delicious delicacy and becomes the best and all-time favourite for all Bengalis.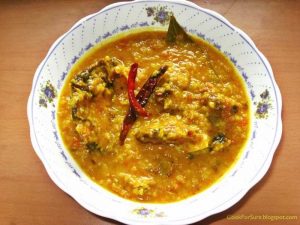 Macher Matha Diye Moong Daal
 Made from split green gram lentil and fish head is a favourite for Bengalis. It is said that eating a fish brain is good for human brain and increases intelligence. Goes best with steaming hot rice /Bhat.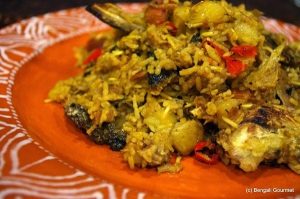 3. Muri ghonto
 Similar to biriyani, Muri Ghonto is one of the most traditional and popular Bengali recipe that is prepared using the head of fish and rice. Sounds yummy, isn't it.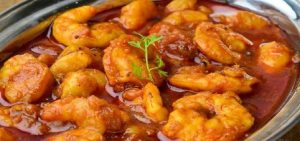 4. Chingri Macher Malaikari
 It is one of the must have dishes when in Kolkata. Its creamy with the goodness of cream and coconut milk and perfectly cooked prawns which are so soft and juicy, make any one go yum after every bite.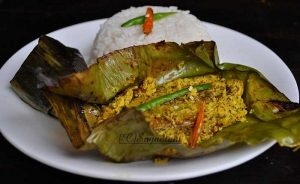 5. Bhetki Macher Paturi
 This one if for all those health freaks who just can't hold there craving for food , so if you have joined the gym and want some guilt free yet tasty food this is the one you would go nuts over .This fish is coated in mustard and wrapped in banana leaves and steamed to perfection , its low on oil and high on taste.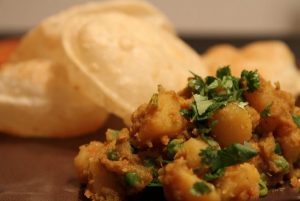 6. Luchi Alur Dum
This is a yummy dish that one just cannot resist eating, this Alu Dum and Poori combo is out of this world .Lightly spiced Alu dum and perfectly round maida luchi's deep fried  are just perfect for Sunday morning brunch .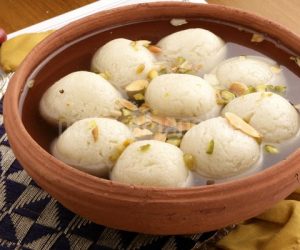 7. Rosogulla
Famous worldwide "Rosogulla", doesn't need any introduction. Soft and spongy cheese balls soaked in light and mild sugar syrup, just melts in the mouth. It is one of the most traditional and easy to make Bengali sweet that has made history.
Kolkata is just not the land of maach (fish), bhaat (rice) and mishti (Sweets) but much more than that . That's the reason its called 'The city of Joy'. Bengalis share an irrevocable relationship with there food. There culture is celebrated just right with there delicious food .
Sources: Image 1, Image 2, Image 3, Image 4, Image 5, Image 6, Image 7, Featured Image.