On Monday, Enforcement Directorate (ED) arrested Mr. Chhagan Bhujbal (Senior NCP leader and Maharashtra Former Deputy Chief Minister) regarding a money laundering case. Over 10 hours, the ED agency interrogated Mr. Chhagan Bhujbal where he spurned to cooperate. The case is bridged to the Maharashtra Sadan construction scam.
The ED officer claims that Mr.Bhujbal has rebounded by sundry contracts and companies. Maharashtra Sadan is among few contracts with a jingle of Rs.870 crore. The ED alleges that chunk of this money was sent abroad and remaining has been allocated across India. Armstrong Energy is another company owned by Mr. Bhujbal which is under ED inspection. Mr. Bhujbal's other nine properties are also under searches by the agency estimated worth Rs 280 crore.
Agency has filed two FIRs against Chhagan Bhujbal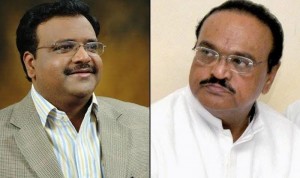 The agency has filed two FIRs against Chhagan Bhujbal which includes his son Pankaj, nephew Sameer and other MLAs. The FIR is related to the Maharashtra Sadan construction and Kalina land grabbing case. On February 1, the ED agency had arrested Sameer Bhujbal who was a former lawmaker. Presently, Sameer is in Arthur Road jail under high security. Mr Bhujbal and few others were also chargesheeted on February 24. The charge includes imitation, deception and chearing.
Chhagan Bhujbal says its political conspiracy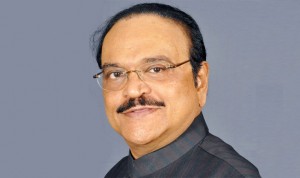 Before entering the Enforcement Directorate office Bhujbal said to the reporters, 'It is political vendetta..truth shall prevail soon. I will cooperate with the ED."
Regardless, Prohibitory orders were put outside the ED office where a huge crowd of party workers were present.
Nawab Malik says Chhagan Bhujbal is innocent
Congress Party leader Nawab Malik says the development and ED agency is charging on an innocent. Mr. Bhujbal had done nothing wrong in his life and there was nothing against him. According to him, BJP is unnecessary putting pressure on ED agency to rule on Mr.Bhujbal.
Many other admirer of Mr.Bhujbal says that the arrest is certain and they awaits for the right decision.
Image Source: Featured Image, Image1, Image2