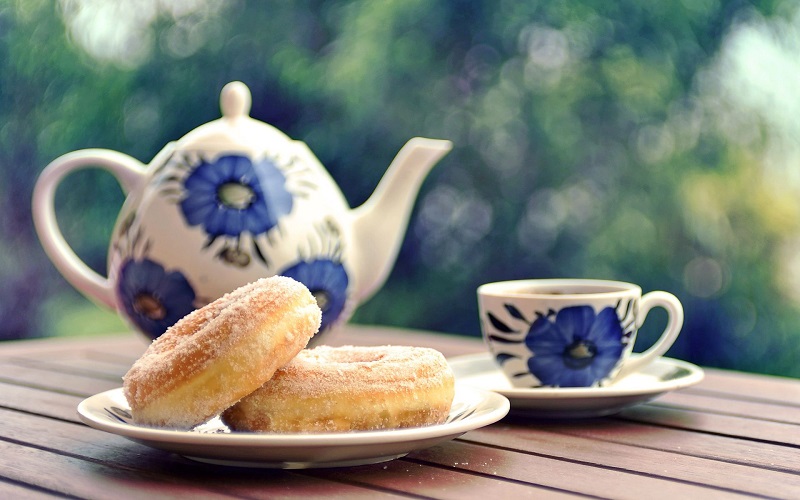 A perfect evening can never be complete without a cup of hot tea and snacks and if accompanied with friends and family nothing like it. A cup of tea completes a wonderful evening with friends and family, it makes the day so perfect that we tend to spend more time at home.
Ever wondered, while gossiping over a cup of tea what are the other snacky things we could munch over?
Here's a list of the 10 top things we all would love to munch on with a cup of tea: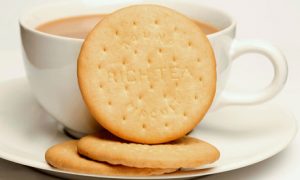 1. Biscuits
Topping this list we have biscuits, with loads of variety, be it sweet, salty, creamy, cheesy or spicy it's the best. To enjoy these little crunchy biscuits it should be dipped in steaming hot tea & directly eaten, the semi soggy part just melts into the mouth and the taste is even better.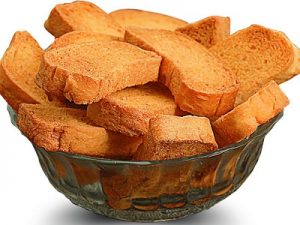 2. Rusk
Great option for people on diet, as these are nearly calorie-free. Again the same mantra, enjoy the best of flavor dip it in tea.
3. Cake
It is one of the best combinations with tea, but yes, do keep only simple options. Do not get cakes with heavy icings. And yes for the little ones in the house who are also a part of the tea time, but do not have tea, there should be something interesting for them as well. As we all know kids love cake.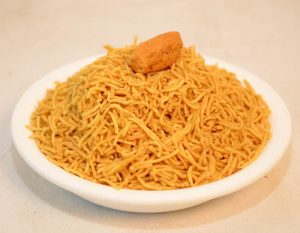 4. Bhujia
These are crunchy and very lightly spiced perfectly combines with our masala tea and makes our tea time even more wonderful. Well, this snack should be eaten in moderation as it is very high in calories. The worry is only reserved for people watching their weight & their waistlines.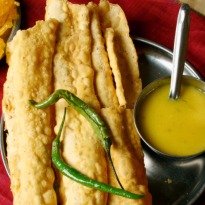 5. Fafda
It is a crunchy snack which is made from besan / Chick pea flour, very lightly spiced and served with hot fried chillies & Chutney. Well, you cannot count how many handfuls of bhujia you've eaten, fafda makes it easier as you keep the count. But both are equally devil when it comes to calories.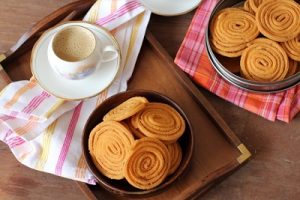 6. Murukku
Also popularly known as Chakli. It is one of the favorite savory snack for all homes. It is a traditional snack which is crunchy and quite addictive with a cup of chai. A perfect snack to serve guests and I can bet that you can never stop with one or two of these.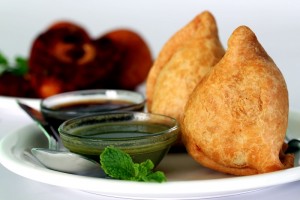 7. Samosa
Well, these are definitely not an everyday treat, but when your tea time includes your entire family or friends do make them or get them from the market. Nothing can beat the perfect combination of Samosa, tangy imly/Tamarind chutney and a cup of Chai.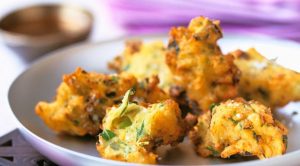 8. Pakora
A perfect dish to relish, best when homemade on a perfect rainy evening with tea, but yes just once in a while. You cannot imagine how creative you can get with pakoras by experimenting with different types ingredients in the batter and vegetables.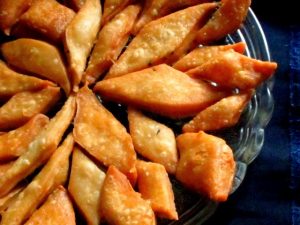 9. Nimki
Nimki or Namak Para is an extremely popular savory snack. Taste best when served homemade pickle at teatime, or you can enjoy as it is! So make sure you make some of these for the upcoming holidays, as nimkies make a good snack to have around any time.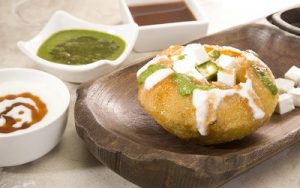 10. Khasta Kachori
Khasta Kachori is an extraordinarily delicious tea time snack. It is served with yogurt/dahi, Green Coriander Chutney, Tamarind Chutney and chopped onions. They are the perfect combination for tea time snacks.
Chai can be so special, as it can form a long lasting connection. Teatime gives all of us a chance to create a bonding that is often much more important for both social and professional life. So make sure you enjoy this little time with a smile.
Sources:  Featured Image, Image 2, Image 3, Image 4, Image 5, Image 6, Image 7, Image 8, Image 9, Image 10, Image 11