India as a nation has several peculiarities, diversities, differences, and incoherence since the length and breadth of the country is such a huge swathe of landmass dotted with challenges. Every region has its share of diversity, including dialects and food habits. It's akin to a state within a state or a region within a region, where every geographical location can be termed slightly or more prominently different from the other. Yes, India is a big country with the largest population inhabiting Mother Earth, bringing all its glories under one umbrella. Another prominent peculiarity that is obvious to every discerning eye is the caste, creed, class, sex, age, and religion dotting the Indian landscape, which often gets attention for all the wrong reasons.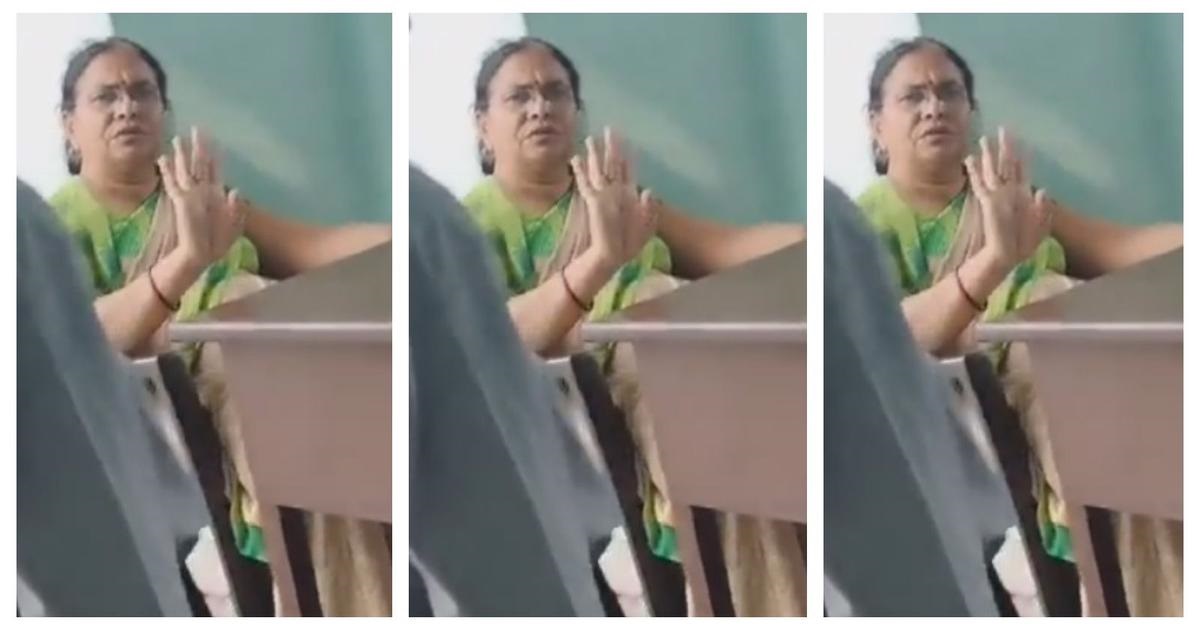 PC: Scroll Staff
The perpetual conflict between the majority and the minority community is often played out for parochial considerations by, who else, the politicians? No wonder the communal versus secular narrative often gets bandied about about the political machinations leading to polarization. This vertical divide encourages the majority and minority proponents to fan communal frenzy, thereby leading to disturbances in law-and-order situations too. This despicable narration gets carried over to schools of all places where the portals of education are always considered to be neutral without any prejudice dotting this revered place. Teachers are revered as being no less than gods, and teaching itself is regarded as one of the greatest of professions. Nobody questioned anything.

Yes, we also know that schools are places where only angels tread. Of course, teacher misconduct is also not uncommon to witness. Nonetheless, schools as sites of religious baiting are not only shocking, especially when backed by those in authority, but also condemnable in the harshest terms. As reported, what happened in a school in UP's Muzaffarnagar, even in a state no stranger to communal politics of the worst kind, can only be responded to by strict and swift penal action. The police have registered a case under the IPC section, the National Commission for Protection of Child Rights has issued notices under the Right to Education Act and the Juvenile Justice Act, and a state government inquiry has commenced.
PC: Reuters
Unfortunately, the teacher is still making statements and is not in custody. Do you need any more prima facie evidence to take preliminary police action? Note that a principal in a J&K school, where a boy was beaten for apparently writing Jai Shri Ram on the board—a clear case of misconduct by authorities—has been arrested. In research going back more than a decade, discrimination against minority students was noted among teachers in a medium-sized Indian city. Incredibly, the investigation found that much of the discrimination came from minority teachers themselves, which suggested that minority teachers may be internalizing particular beliefs about their communities. Here, the educational authorities should punish the errant teacher in question and set a deterrent to dissuade any future acts of discrimination.