Though science is now capable of solving many things; but yet there are some things that even science is not able to solve their mystery. Some places are so permeated by intrigue that there is no explanation for it. Below are five such places:
1) Cano Cristales, Columbia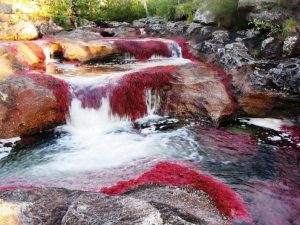 It is located in the Serrenia de la Macerana region. It is a river with some magical touch of environment. This river has been referred as "The Most Beautiful River in The World". It looks similar to any other river for most of the time in the year. But for a short period between September and November, wet and dry seasons, it transforms into a wash of color. Actually the color that makes the river look so beautiful is the unique types of flora growing on the riverbed.

2) The Bermuda Triangle, Atlantic Ocean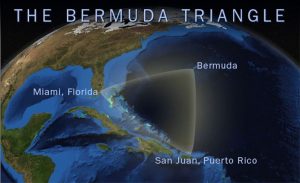 Whenever we talk about the things that are hard to believe, then this place is a must to be talked about. Many talks and research have been done; but none could completely explain what actually happens at The Bermuda Triangle. The Bermuda Triangle is a triangular area in the Atlantic Ocean, between Miami, Bermuda and San Juan. There had been incidents like sudden and unexplainable disappearance of ships, planes and people. No one can actually tell where they have gone but only say that they might have been captured by aliens, sea monsters or have lost their track simply because of the strange weather conditions.
3) McMurdo Dry Valleys, Antarctica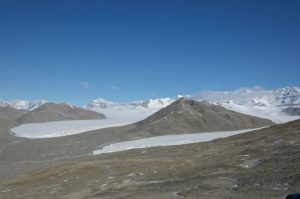 This place is not as popular like others but this place is really a mystery.  It is the most extreme deserts and perhaps the driest place in the world. It receives just 4 inches of precipitation every year but that's very strange as it is located straight in the middle of Antarctica and has same usual ice and snow. This place has totally a barren land. The area even lacks terrestrial vegetation, although some lichens, mosses and nematodes live there. Scientists say that the climate here is very much similar to the climate of the planet MARS.
4) Magnetic Hill, Moncton, New Brunswick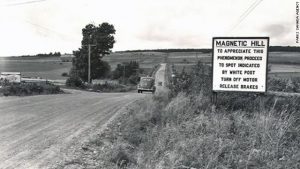 You know that it is next to impossible for an automobile to go back without some force or power. But this place is famous for this only. A magnetic force from within the earth makes the vehicle to go back as you will be shocked to see such thing. Since 1930s when the phenomenon of Magnetic Hill was discovered, from then everyone is trying to explain the concept behind this but no one could than to just enjoy the feel of going back on vehicle without power.
5) Longyearbyen, Norway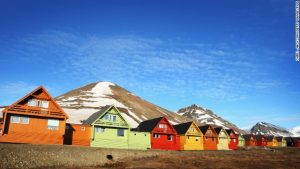 This place is great to know because here from 20 April to 23 August, the sun never sets over Svalbard, a Norwegian archipelago that lies north of Greenland in the Artic Sea. This phenomenon plays havoc in every people's mind and body. After a day or two, it's hard for people to tell which day it is or it is mid-night or morning or noon.