Are you an entertaining out-of-town guests in Chicago or just some local who wants to act like a tourist in your hometown?  Well! Chicago is one of the most popular tourist destination and offers everything that one would expect of a major city. It has some world-class museums, excellent shopping districts and plenty of nightlife venues to make your vacation just perfect.
5 Best Places to Visit in Chicago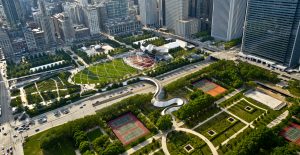 1. Millennium Park
A 24.5-acre park which features Frank Gehry's Pritzker Pavilion and serpentine bridge; Jaume Plensa's Crown Fountain and sculptor Anish Kapoor's 110-ton Cloud Gate. To add more to this huge list is the Lurie Garden which wows the visitors with year-round flower displays and monthly garden walks. This park is located in the Loop community area of Chicago in Illinois.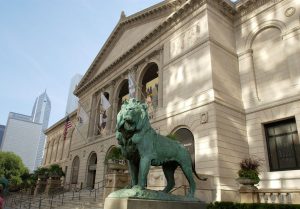 2. Art Institute of Chicago
Located in the Chicago's Grant Park, this is one of the oldest and largest art museums in the United States. The Art Institute of Chicago is home to one of the country's most impressive collection of Impressionist and Post-Impressionist Art. This institution is very highly praised by the visitors. The museum owns more than 300,000 artworks and artefacts from all over the world.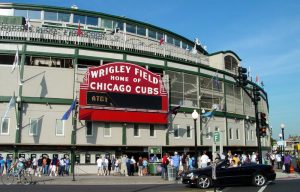 3. Wrigley Field
You really don't need to wait for the baseball season to visit the Wrigley Field. There is a lot more to do at this legendary stadium. Constructed in the year 1914 this place will surely give you a mind blowing experience as it offers both games and concerts. The area surrounding the Wrigley Field is very quaint and one would feel being right in the middle of a small neighbourhood and watching the neighbourhood team.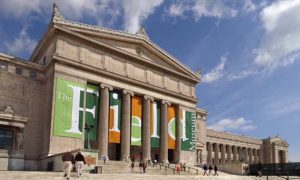 4. The Field Museum
The Field Museum or the Field Museum of Natural History is the natural history museum located in Chicago. This is interestingly one of the largest such museums in the entire world. This is a premier natural history museum due to its size and quality of educational and scientific programs as well as its extensive scientific specimen and artefact collections. The museum also conducts a diverse, high quality permanent exhibitions which attracts around 2 million visitors annually.
5. Shedd Aquarium
John G. Shedd Aquarium or the Shedd Aquarium is an immensely popular indoor public aquarium which is located in Chicago, Illinois. It was opened on May 30, 1930 and contains around 32,000 animals. Earlier it was the largest indoor aquarium in the world. It is home to a variety of water animals like the piranhas, frogs, snakes, rays, turtles, frightening predator sharks and, the most storied of them all Australian lungfish which is a 100-plus-year-old and the longest-living fish in any aquarium in the world.
These were few of my favourite picks, which one is yours? Do drop us a comment.
Image Source: Image 1, Image 2, Image 3, Image 4, Image 5, Featured Image.