Like we all know we are almost reaching the end of Rio Olympics. With just a few days to go, USA athletes has managed to cross their limits and boundaries and has made their country proud. As of Day 12, USA is leading the medal board with 28 gold, silver and bronze medals; all together 84medals. It is most likely that they are going to end Rio Olympics as the leader of the medal board. In this article we will discuss about athletes which helped USA top the medal board at Rio Olympics 2016.
5 Athletes Who Made USA proud at Rio Olympics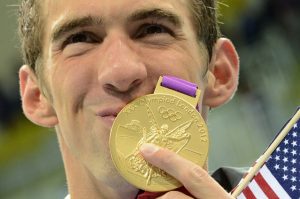 1.Michael Phelps
The first obvious mention has to be the 23-time gold medalist Michael Phelps. This athlete can't make USA more proud; he has been referred to as the greatest Olympian of all times. This year he won 5 gold medals for swimming events like 100,200m butterfly, medley relay and free style relay which is enough for us to conclude that he is indeed the greatest Olympian ever. USA can't be more proud of this great athlete. Though he has decided to wrap up his career, his legacy is going to stay forever.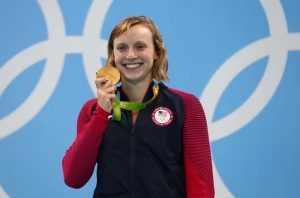 2.Katie Ledecky
She is another athlete who has out shined everyone else at Rio Olympics. She had managed to get a gold medal at London Olympics but this year she has grabbed 4 more gold medals and a silver medal in swimming. The most interesting part is that she is of just 19years old! Well, I won't be surprised if she manages to break the record of Michael Phelps in the years to come.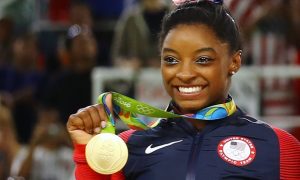 3.Simone Biles
Simone Biles is another 19-year old athlete who has managed to grab 4 gold medals and a bronze medal at Rio Olympics. This was her debut Olympics and she has not disappointed her country. She has also been a three time all round and floor champion. Seems like Simon and Katie are perfect replacements for Michael Phelps.
4.Ryan Murphy
Ryan Murphy is ranked 6 on Day 11 in the top medalist chart. This 21-year old has won 3 gold medals and made his country proud. He won the medals for swimming events in 100,200m back stroke and 4 x 100m medley. It is expected of him that he would improve his medal record at the years to come.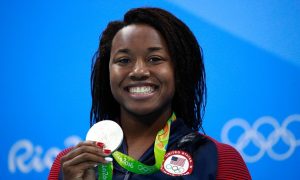 5.Simone Manuel
She is the first American-African women to win an individual gold medal at the Olympics and set an American and Olympic record. At Rio Olympics she managed to get 2 gold medals, 1 silver and 1 bronze medals. She is another young athlete who is of just 20years old. We expect her to increase her medal count at the next Olympics.
So, to sum it up USA has managed to perform very well at Rio Olympics. Thanks to Michael Phelps and other young athletes like Katie Ledecky and Simone Bills who have managed to make their country so proud.
Image Sources: Image 1 & Featured Image, Image 2, Image 3, Image 4, Image 5.