Volvo is aiming at some big plans by the end of the year 2020. Since 2007, Volvo has a vision of making death proof cars in order to reduce the injuries and eliminate deaths. It has even worked in that field by rolling out various safety features with advanced technologies; and thus aiming at making fatality free cars by 2020. Here is a list of 8 technologies which Volvo will use to make death proof cars:
Technologies that will be seen in death proof cars of Volvo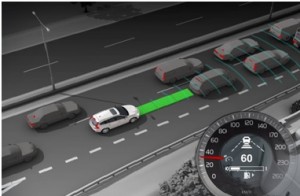 1. Adaptive cruise control!
With the use of radar and sensor technology; adaptive cruise control aims at providing assistance to drive car at a safe distance while in traffic. The technology controls the brakes and gas of the car; and even pilot assist feature also helps in keeping the car in correct lane.
2. Collision avoidance!
With such advanced technology in the fields of cameras, radars and sensors; collision avoidance is quite possible automatically! The brakes are automatically applied whenever there is a possibility of crash with another object using these technologies.
3. Large animal detection!
Whenever a large animal is detected by the radars and the sensors; the brakes will be automatically applied in order to avoid hitting the animals. In this fashion, the car will slow down ensuring that it will never hit a large animal on the road.
4. Driver alert and assist control!
The assist control feature enables a driver to keep their car in their own lane. And, the driver alert features rings an alarm whenever the driver is getting weary.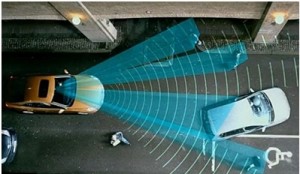 5. Cyclist detection!
If this feature senses a collision is imminent; then brakes are automatically applied to avoid collision. So, if you can't see a biker near you; this feature will alert you first, and then will apply the brakes.
6. Crash safety features!
Volvo not only concentrates in providing the safety to its passengers; but it also aims to lessen the impact of collision on the outside person. The pedestrian air bags in the car's design helps to reduce the impact.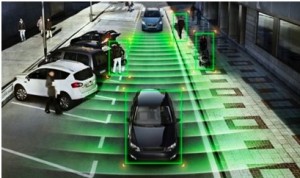 7. Pedestrian detection!
If a person is near your car; then sensors will identify that person and will notify and warn you with an alert sound. And, in case there's not enough time to notify; then it will automatically apply the brakes to avoid any sort of collision.
8. Cross traffic alert!
Volvo is planning to bring this safety feature to assist the driver while reversing the vehicle. So, while reversing, it will avoid hitting any vehicle; and thus providing full safety measures.
So, if all these technologies are rolled out by Volvo; then definitely, those cars can be termed as 'death proof cars!
Meet the Author