Finding that one perfect soul-mate and falling in Love is one of the best moments in everyone's life. But ever thought what can be the associated cost? Yes, I am talking about the expenses to maintain a healthy love life. Apart from a perfect Valentine Day gift there are many associated cost that need to be taken care in one full year.
So before you spend off all you have, check out what this recent study has to tell you:
Annual Romance Related Expenses can be up-to $45000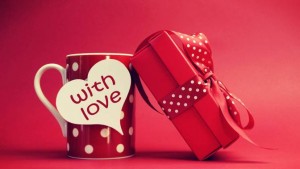 1. Annual expense $45000 to maintain a relationship
The average expenses which are linked with a one-year dating period, a one-year engagement or a wedding for couples is around $44,645 or Rs.30 lakhs.
2. A 22.8 percent Increase in Romance Expenditure
According to RateSupermarket.ca, the expenses liked with romance has increased by 22.8 percent, from previous year in Canada.
3. Impact of fall in the value of Canadian Dollar
The increases in the costs of travelling and eating out have been worsened by the falling value of the Canadian dollar. This is the major reason for the rise in the romance-related expenses.
Consider these Factors and Plan your Future accordingly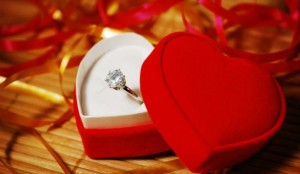 Penelope Graham, an editor at RateSupermarket.ca, gave an official statement –
"With consumer spending power on a decline, Canadians will see their dollars stretched on fancy dinners out and romantic getaways,"
She further added that every couple should take these factors into consideration when planning for their future. It's good to be romantic, but it's even more important to take the economic factors, like strength of the dollar into account when planning any leisure activities and travel.
Cost Analysis by RateSupermarket.ca
RateSupermarket.ca conducted a cost analysis to find out the total cost of love. Look at the results revealed by them
1. Annual Dating Total Cost = $10,683.84
This includes the following:
• 12 impressive dates for $3,330.50
• 24 unplanned dates for $521.22
• 12 movie dates for $570.96
• Two weekend getaways for $1,251.50
• A beach vacation for $3,523
• Flowers for $140
• Wardrobe for $1,346.66.
2. Annual engagement Total Cost = $12,164.76
This includes innumerable dates, wardrobe updates and flowers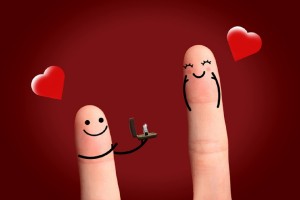 3. Wedding Total Cost = $38,973
This includes the following:
• Expenses of bride $2,105
• Expenses for Groom $637 (isn't that small amount?)
• Wedding ceremony for $2,875
• Reception for $15,227
• Grand honeymoon for $2,423.5
Those figures look pretty high isn't it? So all you men, take a suggestion so a little bit of thinking before you spend on the lady of your dreams. The idea is not to be a miser, but to be a smart spender.
Image Source: Image 1, Image 2, Image 3, Image 4 & Featured Image.
News: Source
Meet the Author