In jail for almost two years now, the Sahara chief, Subrata Roy is probably tired of spending time in the Asia's largest prison, Tihar Jail. The billionaire has turned himself into a philosophical author, and launched the first book of his trilogy.
Subrata Roy launched his first book, 'Life Mantra!'
1. The release of Life Mantra!
On Sahara's 39th Foundation Day and coincidentally just a day before the crucial hearing of the case; Subrata has released the first book of the trilogy. The trilogy is called 'Thoughts From Tihar'. The details of the remaining two books are not yet available.
2. What Subrata Roy feels being in Tihar?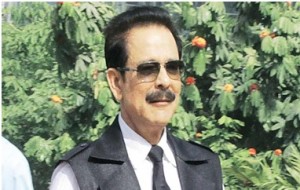 Mr. Subrata said that at times life in jail can be very painful and lonely. But, he further added that 'Fortunately, God has blessed me with the ability of keeping stress away at all times!' He always tries to lead a 'totally tension free life', away from all the stresses of life.
3. What Subrata speaks through his book, Life Mantra?
Mr. Subrata talks about his term in jail, where he has to live with just the basic amenities, as a 'rude shock!' He expressed the scenario through these words in his book, 'I, like any other human in confinement, could not contain my thoughts and at times felt an emotional outrage, 'why me?', 'what have I done wrong to deserve this?' Thoughts such as these often raced through my mind'.
4. Time – a great healer!
According to the Sahara chief, time is indeed a great healer; but, at the same time, he added that money is a good servant, but a bad m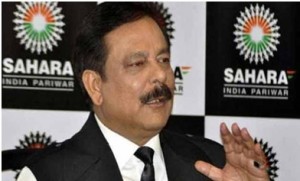 aster! He further said that a greedy person can never feel or accept or agree that the life is good and beautiful.
5. A little more special from the book!
Speaking about the duties, Mr. Subrata added that, 'Do you know why a person goes mad? It is because he has stopped getting food for his internal personality. There is no exchange of duties. He is neither performing his duties towards anyone nor is he sharing his emotions with anyone.'
6. Why the Sahara chief is in Tihar Jail?
The Sahara chief is in jail since March 2014 in connection with a case, wherein his group firms are accused of collecting Rs. 24,000 crores illegally through chit funds from millions of small town investors. The Supreme Court has set a steep Rs.10, 000 crore bail bond in order to release the Sahara chief!
7. What's the latest progress of the said case?
The Sahara group on Tuesday requested for the permission to sell its 42% share in F1 team, 4 Aircrafts and Mumbai Hotel, named Sahara Star from the Honorable Supreme Court in order to raise the total accumulated amount to Rs. 3000 crores.
Recently, SEBI has also claimed that the Sahara group's dues have been swelled to over Rs. 40,000 crores due to the mounting interest liabilities!
Meet the Author