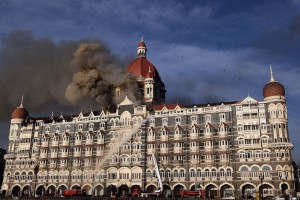 26/11, this date is hard to forget after what all had happened on this disastrous day. 166 people including 18 foreigners lost their lives due to terrorist attacks conducted all over the city. The people were dignifiedly remembered at various memorials and events held today.
Turn of Events
Ten Pakistani terrorists had sneaked into Mumbai from the Arabian Sea late in the evening on 26th November 2008 and targeted twelve locations in south Mumbai spread barely over a 5km area and created hue and cry for 60hours.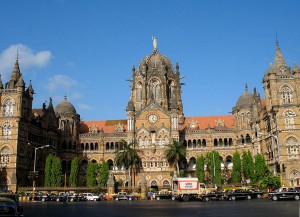 The targeted places were CST, Colaba, Chabad House, Leopold café, Hotel Taj Mahal Palace, Cama and Albless hospital, Hotel Trident Oberoi, Mazagaon Docks area, Near Metro Cinema, behing the BMC headquarters, a taxi bomb near Vile Parle and Girgaum Chowpatty.
Mumbai Remembers
Remembering those who lost their lives, Devendra Fadnavis, the Maharashtra chief minister, along with his cabinet colleagues and senior police officers led the main commemoration at the 26/11 memorial in the Police Gymkhana in the morning.
He paid respect to the policeman who lost their lives during these attacks. It was a 60-hour long operation which had begun at the night of 26th November 2008 when 10 Pakistani gunmen had entered Mumbai.
DGP Pravin Dixit, Ahmad Javad (Police Commissioner of Mumbai) and families of the martyrs and some other police officials were also present alongside Fadnavis.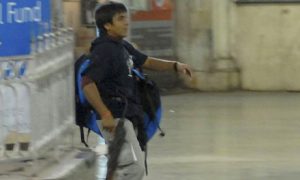 There were other memorial services conducted during the day at Hotel Taj Mahal Palace, Chhatrapati Shivaji Terminus(CST), Cama Hospital and at Girgaum Chowpatty where the brave Tukaram Ombala was killed when he caught hold of Ajmal Kasab, who was one of the prime terrorists in 26/11.
Mumbai Congress president and a local municipal cooperator named a square after one of the home guards officer, Mukesh Jadhav to mark the seventh anniversary.
The Brave who saved Millions
Mukesh Jadhav was of 23 years and was on duty between the local railway lines at CST when he had suddenly come face to face with one of the terrorists who had shot him the in the chest and murdered him in cold blood. Despite him getting shot, he showed courage and informed the police about the attacks helping save hundreds of lives.
Last evening on Wednesday many celebrities joined a walk for peace as part of Global Peace Initiative in central Mumbai and paid respect to the heroes and victims of 26/11 attacks.
Many security officials lost their lives including shootout specialist Vijay Salaskar, ATS chief Hemat Karkare, Additional Police Commissioner Ashok Kamte, Senior inspector Shashank Shinde, commandos Major Sanjeep Unnikrishnan and Gajendra Singh, a trooper both of the elite NSG and API Tukaram Ombale.
We all hope that their souls rest in peace and such an event never happens in future.
Image Sources: Image 1 & Featured Image,Image 2,Image 3,Image 4.
Source: Daiji World.
Meet the Author