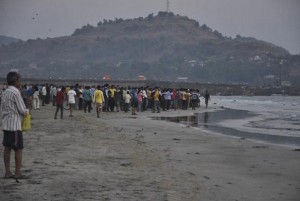 We all would have enjoyed picnics during our school and college times. But for some college students a picnic turned into a life taking event. Yes, a heart-breaking tragedy took place where 14 college students have drowned at the Murud-Janjira beach near Alibaug in Raigad district, this Monday.
Highlights of the tragic incident at Konkan's Murud beach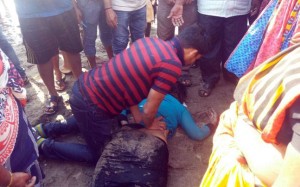 1. Dozens of students from Pune went for an excursion to the beach in the Raigad district of Maharashtra this Monday, when disaster struck.
2. Around 155 students went to Murud main beach, few of them went for swimming according to the assistant inspector of Raigad police Arvind Patil.
3. It was reported that 14 students have drowned at the Murud beach in the Raigad district. 10 girls and 4 boys were among the deceased; the last missing body was of Saif Ahmed who was found today morning.
4. All the victims were aged between 18-20, and were from the computer science department of the Abeda Inamdar College.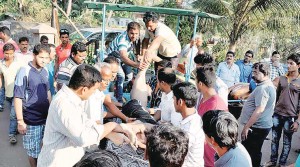 5. According to a trustee of the college, P. A. Inamdar, the students had been on a picnic to Murud, which was arranged by the educational institute. He added that the students were on an excursion and would have gone into the sea against the advice of the teachers and got swept away by the tides.
6. A massive rescue operation was carried out to save the poor lives. It involved the Indian coast guard and navy.
7. According to a commander Rahul Sinha, around 18 students were stuck in the water and faced difficulty.
8. 14 died but with the efforts of the coast guard and locals, six girls were rescued and taken to the hospital.
9. Search operations are being carried out for 2 days Murud beach.
10. Two interceptor craft for the search operations were also deployed by the navy. An immense search was on till the last missing body was found this morning taking the toll to 14.
This tragedy has made every one numb. We can never imagine the loss the families will be facing post this tragedy. All necessary efforts were made to help the students and their families. Even the villagers and the local police had joined hands to carry out the rescue operation.
Image Source: Image 1, Image 2, Image 3, Image 4, Featured Image.
Meet the Author