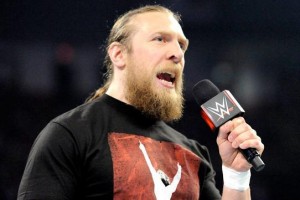 Daniel Bryan! The leader of the Yes! Movement has finally decided to call it a day and ended his 16-year-old long wrestling career. Daniel Bryan had been suffering from a concussion based injury reportedly from WrestleMania XXX. He had returned at the Royal Rumble 2015 match and went onto capture the Intercontinental championship at WrestleMania 31. But after a month or so he realized that he had again started facing problems with his body due to the injury.
He had announced yesterday on Twitter, that he is retiring from WWE followed by an official announcement on RAW Tonight. I have attached the emotional speech of Daniel Bryan below.
It may sound crazy that a guy who weighs 190 pounds, has an average height of 5 foot 8 inches became one of the biggest superstars in the history of WWE. It won't be wrong to say that he became the "True" face of the company despite the company promoting John Cena as the face.
Concussion Injury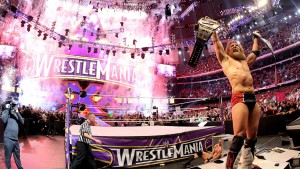 Concussion based injury is a type of traumatic brain injury which is caused by a blow on the head. Daniel Bryan felt a victim to this injury which resulted in his retirement. It won't be wrong to say that Daniel Bryan was almost attempting suicide if he had decided to continue wrestling. Here are the major effects of concussion injury: –
1.Headaches
The most common effect of concussion injury is Headaches. Now we are not talking about the normal headaches which we face in our daily lives, the headaches are extremely painful and in some cases unbearable.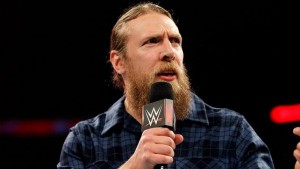 2.Visionary Problem
Concussion injuries are also known to cause problems to one's vision. It includes light sensitivity, blurred vision, seeing bright lights and similar issues.
3.Attention
Many have reported that due to concussion injuries they are not able to focus or not able to pay attention. It can be said that it causes mental trauma.
4.Tinnitus
It is also known to cause Tinnitus, tinnitus is hearing some sound when no external sound in present, it is also referred to as ringing in the ear. It may sound like a hiss, clicking or roaring.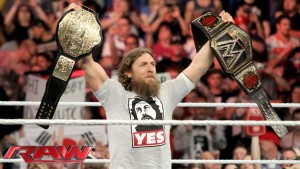 Daniel Bryan had said many times that the doctors of WWE weren't allowing him to wrestle because of his injury, he had clearance from two doctors to continue wrestling but WWE just wouldn't allow him to do so.
Many speculated that he would be back at the 2016 Royal Rumble Match, but like we all know It didn't happen. It won't be wrong to say that WWE conspired against him. If not for the WWE universe, he wouldn't had been pushed.
A 220 pound individual who got pushed because of the WWE universe ended his career at the the biggest stage in live entertainment, "WrestleMania" and won the WWE World Heavy Weight Championship fulfilling his and his millions of fans throughout the globe.
I wish Daniel Bryan all the very best, in whatever he does because whatsoever he does I am sure he will generate his "YES!YES!YES! Chant.
Image Sources: Image 1,Image 2 & Featured Image,Image 3,Image 4.
Meet the Author