When we talk about adoption, we directly link it as an option for those couples who are unable to have children biologically. But these days, it has a different angle. Many couples, single men and women have willingly come ahead to adopt kids. This came into light when celebrities started adopting children, despite of having biological kids or being able to have biological kids.
Take a look at 10 Bollywood celebrities who have adopted kids.
1. Susmita Sen
Renee was Susmita Sen's her first adopted daughter, which came after fighting a long legal battle. Susmita was the first Indian celebrity who adopted a child as a single mom. After Renee, she adopted her second child, who she named Alisah. Susmita is now a proud mom of two very beautiful daughters.
2. Mithun Chakravarty
One of the most popular and talked about superstars of Bollywood. Mithun adopted a girl who was found lying in a garbage bin. His adopted daughter was named Ishani. Along with Mithun's three sons Namashi, Rimoh and Mimoh, Ishani has now grown up as a beautiful lady.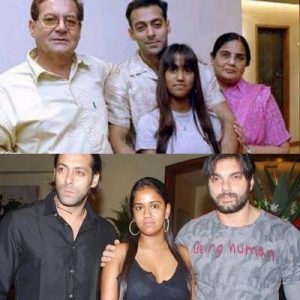 3. Salim Khan
B-town's famous director and superstar Salman Khan's father, Salim Khan had adopted his daughter Arpita. When she was adopted, she was a very small girl and now has become the heart of the Khan family. Arpita is always seen around with her family. Recently Arpita got married to Aayush Sharma, who is a Delhi based businessman.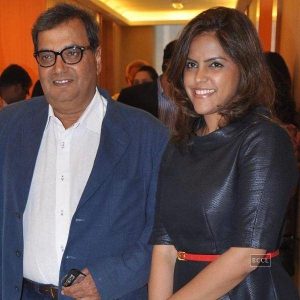 4. Subhash Ghai
Another Bollywood director along with his family adopted a little girl and named her Meghna. She has now grown up and perused her higher studies in London. Presently Meghna is looking after her own production school 'Whistling Woods'. The entire Ghai family loves Meghna, and she was married to Rahul Puri. Subhas Ghai also has a biological daughter, her name is Muskaan.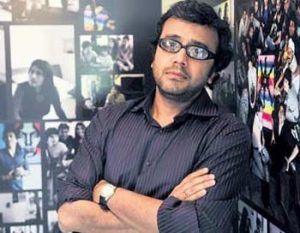 5. Dibakar Banerjee
He is the director of the popular movie 'Khosla Ka Ghosla'. Dibakar and his wife Richa adopted a little girl from the orphanage located Mumbai. They named their daughter Ira.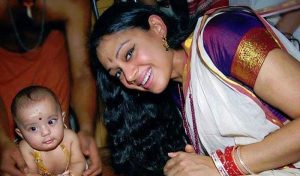 6. Shobhana
Shobhana is one of the popular actresses from South-Indian. She is from Kerala. Shobhana adopted Ananthanarayani, a little baby girl. Her rice eating ceremony was celebrated in the Guruvayur temple.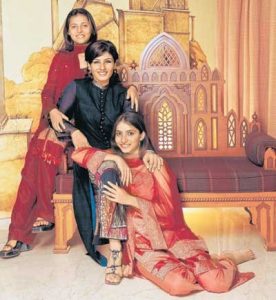 7. Raveena Tandon
She ruled over Bollywood for pretty long. Raveena adopted two girls when she was 21 years of age and was one of the leading heroines in the Hindi cinema. Her daughters were named as Pooja and Chhaya. Pooja is now married and Chhaya is working as an event manager. Raveena also has two biological children Ranbir and Rasha.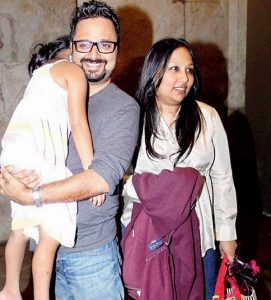 8. Nikhil Advani
The well-known director of popular movies like, Salame-e-Ishq, Kuch Kuch Hota Hain and Kal Ho Na Ho. Nikhil along with his wife Suparna, adopted Keya. She was 4 years old when she was adopted. Nikhil loves to spend time with his daughter.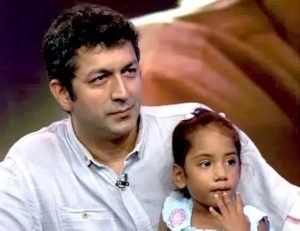 9. Kunal Kohli
Yet another renowned director in Bollywood. Kunal along with his wife adopted a pretty baby girl and named her Radha. The process of adoption was very lengthy, this was to ensure that adopted babies get a secured environment and grow up as happy adults.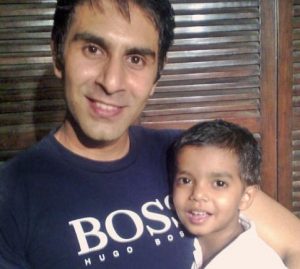 10. Sandip Soparkar
Sandip Soparkar is a famous dance instructor. He adopted a baby boy and named him Arjun. He took care of Arjun as a single dad since 2007. He is now married to his girlfriend Jesse Randhawa. Sandip is probably known as the first male to have adopted a son in India.
These celebrities are such wonderful examples, of welcoming babies at home in such a different way. Adoption has facilitated many celebrities understand their dream of becoming a parent. Couples and even singles these days are moving forward to enjoy the heart of parenthood through adoption.
Image Sources: Image 1,Image 2, Image 3, Image 4, Image 5, Image 6, Image 7, Image 8, Image 9, Image 10, Featured Image.
Meet the Author