More than 200,000 new cases of breast cancer are diagnosed every year, according to the American Cancer Society, and 40,000 women are estimated to die annually due to breast cancer according to the National Breast Cancer foundation.
Due to mammography, over 200,000 cases have been averted since 1991. According to the experts, there is no sure way to prevent this potentially fatal disease. However, there are few ways to reduce the risk of developing it significantly.
Take a look at the top 7 ways to reduce your chances of getting breast cancer-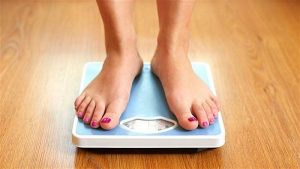 1. Check your diet
Being overweight adds to the risk factor of developing breast cancer, especially for women post menopause. Few research indicates that women who gain weight after the age of 35 – 40 are at a higher risk for breast cancer than women who have been overweight since childhood. Maintain a healthy diet and lose any extra pound from your body and achieve a healthy body weight. You should maintain a balanced diet, which should be based on plant foods, and also fruits and vegetables, while the consumption of processed foods and red meats should be reduced. But always remember that there is no way to guarantee, that this alone will help to prevent the onset of breast cancer.
2. Exercise daily
As you already know that daily physical activity is very essential for overall health. But on the other hand it can also help to reduce the risk of breast cancer. A little, say 1.25 to 2.5 hours of brisk walking per week can reduce your risk of breast cancer by 18 percent, and walking 10 hours per week can reduce the risk further even more. There are many activities, like running, bike, swimming, hike and play sports that you can add and mix up in your fitness routine and stay motivated. Try exercising for 45 to 60 minutes at least five days per week.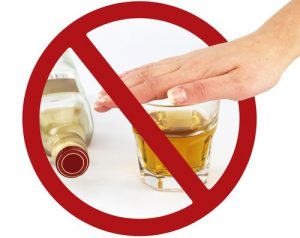 3. Limit your alcohol use
Consumption of alcohol is clearly linked to an increased risk of developing breast cancer and also other types of cancer. The risk keeps increasing with the amount of alcohol consumed. As compared to the non-drinkers, women who drink one alcoholic drink a day less chance to get breast cancer risk, while women who drink more than that have about one-and-a-half times more risk. Make sure you limit your intake to one drink per day.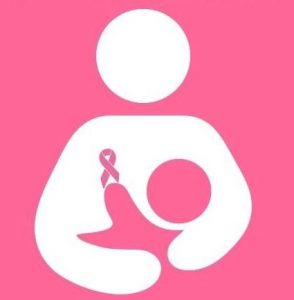 4. Breastfeed your baby
According to research, women who breastfeed their babies have a slightly lower risk of developing breast cancer. This works even better if they continue breastfeeding for up to two years. According to experts, breastfeeding reduces a woman's risk of breast cancer as it also reduces the total number of menstrual cycles, this exposes her to lower levels of hormones which are related to breast cancer risk.
5. Ask about genetic testing and know your family history
This is a controversial method, which is covered under health insurance for certain women, but it is something to consider. BRCA1 and BRCA2 gene are the two most commonly talked about gene mutations. However, ATM, TP53, CHEK 2 and more are also many more rare series of gene mutations that can cause breast cancer.
6. Clinical and self-breast exams
As you know that monthly breast self-exams are a must, but few experts have also recommended that women should see their healthcare providers and get clinical breast exams done every three years. Changes can be detected much easily by these health care providers. Healthcare providers also give women useful information on breast cancer prevention, taking any family history or lifestyle into consideration. Early detection of breast cancer is vital in preventing it from spreading and becoming more challenging to treat.
7. Get a mammogram
Breast self-exams is a very effective way to become familiar with how the breasts look and feel, this makes you aware of any changes that probably indicates breast cancer. However, the gold standard for detecting breast cancer are Mammograms. These are recommended for women starting at age 40, or sooner. Mammogram can't prevent breast cancer, but it can detect the disease in the earliest stages. This will prevent it from spreading and becoming life-threatening.
Image Sources: Image 1,Image 2, Image 3, Image 4, Image 5, Image 6, Image 7, Featured Image.