India is home to many mammals and several fauna species, and this makes it very popular as it has some phenomenal Zoos accommodating thousands of lovely mammals, reptiles and birds. There are many zoos in India spread all over the country. Indian zoos provide a naturalistic environment for the well-being of the animals staying in it.
Few of these Zoos in India have earned immense reputation and recognition from all over the world, as they have an enormous and exotic collection of mammals, birds and reptiles. So when it comes to family picnic or outings in India, zoos prove out to be the best.
Following are India's most renowned zoos-
1. Mysore zoo
Officially known as Sri Chamarajendra Zoological Gardens, located near the most popular Mysore palace in the Mysore city. This zoo spreads across 245-acre of land and is one of the oldest and most renowned zoos in the southern part of India. Established in the year 1892 by Maharaja Chamaraja Wodeyar, which also makes it one of the oldest zoos in the entire world. It homes large number of elephants, making it the home for highest number of elephants in entire India. Few other exotic fauna includes Jungle cat, striped Hyena, African Elephant and Asiatic black bears. Other thing that makes this zoo unique is that it is the only zoo in South Asia which host a Gorilla.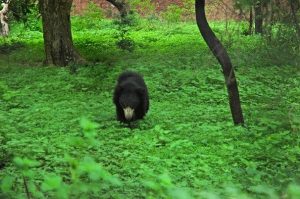 2. Hyderabad Zoo
This is also popularly known as The Nehru Zoological Park. The Hyderabad zoo is one of the largest and best zoos in the country. Spreads across 380 acres of land, was named after Jawaharlal Nehru, the first prime minister of the country. Located adjacent to a pretty lake, the zoo gives great opportunity for capturing wonderful green vegetation and also the rare species of animals on camera. This zoo is home to a numerous species of animals, birds, reptiles and fishes. Rare species of white-backed vultures can be spotted here which makes this place very unique. Other must see attractions include the famous Lion & Tiger Safari parks in a very natural forest type setting, also try the Elephant rides and children Train.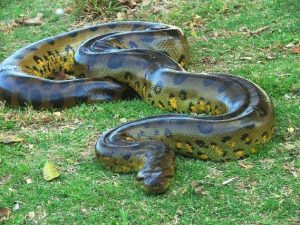 3. Trivandrum Zoo
Trivandrum Zoo or Thiruvananthapuram Zoo, located in the temple city of Thiruvananthapuram, which is the capital city of kerala. Spreads across 55 acres of woodland, lawns and lakes. An annexe to the Napier museum. This zoo has one of the best landscape and is also one among the oldest zoos in the country. Homes 82 species of animals from all around the world. Animals here are mostly kept in open enclosures. Indian rhino, Asiatic lion, royal Bengal tiger, leopard, Nilgiri langur, lion-tailed macaque are the Indigenous species. The zoo also includes a farm with reptile which exhibits both poisonous and non-poisonous snakes.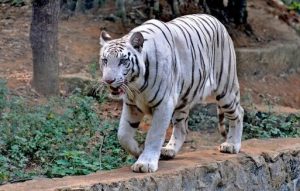 4. Chennai Zoo
Arignar Anna Zoological Park or the Vandalur Zoo, is the most popular destination in Chennai after the beautiful beach. Spreads across 602 hectares with around 3,000 visitors a day. It is also the largest zoological garden in India. Home of seven white tigers, this zoo also houses around 170 exotic species of fauna in around 81 enclosures. All the animals in this zoo are kept in very large enclosures which preserves their natural habitat. This Zoo is also a specialty breeding place for rare Lion Tailed Macaque, which is found only in the Western Ghats.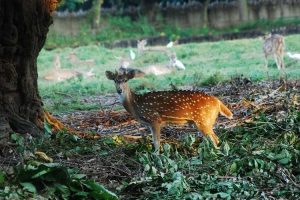 5. Guwahati Zoo
Official name of this place is the Assam State Zoo, located within the Hengrabari Reserved Forest at Guwahati,in Assam. This zoo was founded in the year 1957, it is also the largest zoo in the North East India. Spreads across 1.75 square kilometres of area, home for an Asiatic lion, the Himalayan black bear, the royal Bengal tiger, the one-horned Indian rhinoceros, the stump-tailed Macaque, capped langur and a variety of avifauna and indigenous reptiles.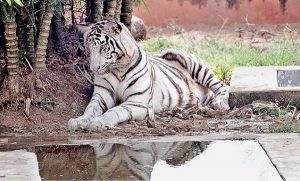 6. Nandankanan Zoo
This is a zoo and a botanical garden which is located in the capital city of Bhubaneswar, Orissa. Spread across 400 hectares of forest area, this Zoo is very popular all over the world for very special exotic white tigers. A breeding program for the white tigers, Gharial Crocodiles, Black Panthers and Pangolin is also being organized by this zoo. Contains a botanical garden and some part of this zoo is also declared a sanctuary. One of the major attraction of this place is the Lion safari Tours. Rare species which includes Manipuri Deer, Hippopotamus and Wild Ass is also included in this zoo.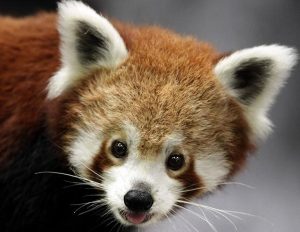 7. Darjeeling Zoo
In 2008, this zoo was recognized as the best zoo in India, Located on the slopes of Jawahar Parbhat just below the Himalayan Mountaineering Institute. This zoo is home to some of the rare species of animals which are not found elsewhere, like snow leopard, Tibetian wolf, red panda, Himalayan black bear, , Siberian tigers, Himalayan salamander and many others.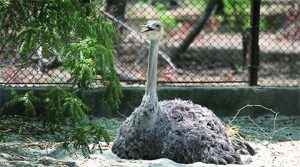 8. Delhi Zoo
Located near the Old Fort in Delhi, this zoo spreads over 214 acres of land. This zoo boasts more than 2,000 species of birds and animals which belong to various parts of the world. The emblem of this zoo is the rare Manipur Brow-antlered deer. Very well organized zoo and the animals here are kept at large enclosures which makes it one of the best zoos in the country. hillock, gibbon, white buck, white tiger etall are some of the rare species found here.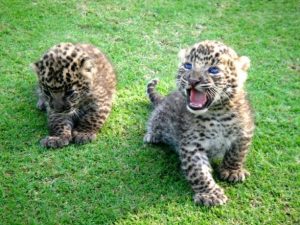 9. Nainital Zoo
Officially known as Bharat Ratna Pt. Govind Ballabh Pant Zoo, located in the hills of Sher ka Danda, which is about 1 km from Tallital Bus Station at an altitude of 2100 meters above sea level. In the state of Uttarakhand this is the one and only zoo. As this zoo is located on a high altitude, it serves as a natural habitat to barking deer, snow leopard, Siberian tiger, the Himalayan black bear, , owl, eagle ,hill fox, ghoral, silver pheasants, wolf and many other animals.
10. Junagadh Zoo
Junagadh Zoo or Sakkarbaug Zoological Garden, located in Gujrat is the oldest zoo in the state .the task of preserving the rare species of Asiatic Lion is taken up by this zoo, it has started the Endangered Species Captive Breeding program, which earns them the status of the largest breeding centre in the country. Tigers, leopards, lions, elephants, flamingo birds are few types of animals and birds found in this zoo.
Image Sources: Image 1,Image 2, Image 3, Image 4, Image 5, Image 6, Image 7, Image 8, Image 9, Image 10, Featured Image.