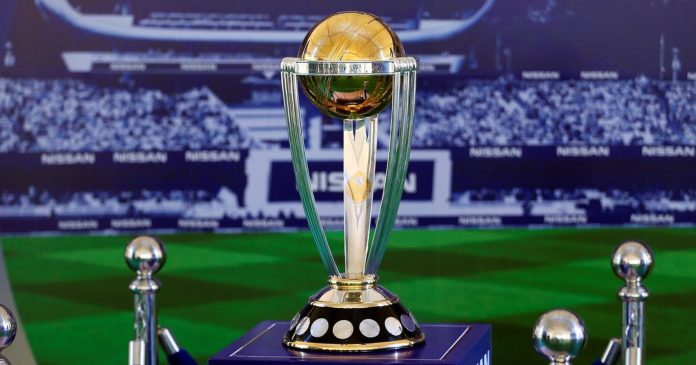 Any true cricket fan would agree that it doesn't get any bigger than the next 50-over World Cup, which will be hosted in India in October and November. The once-every-four-year major event always guarantees a lot of excitement, thrills, anticipation, and edge-of-your-seat performances from some of the best cricketers in the world. Of course, the game of cricket has changed dramatically throughout the years, beginning with the first World Cup in 1971. It was a period when the great West Indies ruled the cricket firmament, crushing every opponent along the road with devastating displays of power play that could be answered by just a few teams.
PC: Tss_Admin
We all remember how Kapil Dev captained Team India to victory in the 1983 Prudential World Cup, overcoming the fearsome West Indies lineup. In terms of popularity and reach among even the most basic population, cricket in India has evolved into nothing short of a religion. No one is complaining, however, as thousands upon thousands of aspiring cricketers take to the pitch. The Board of Control for Cricket in India is not complaining either, because the revenue earned by the game is not only enormous, but it also contributes over 70% of the profits to the International Cricket Council's coffers. Wasn't it mentioned that it's a win-win situation for both the BCCI and the ICC? Indeed.

Furthermore, the introduction of the shortest version of cricket, T20s, has ensured that the game's popularity skyrockets in no time. No surprise the BCCI is in an incredibly enviable position in terms of generating hitherto unheard-of riches through the sale of broadcasting rights, including digital channels. As a result, the World Cup being held in India just adds to the excitement of cricket-crazy Indians, making it an event to look forward to. Make no mistake, Team India is regarded as a powerful force capable of destroying any opposition on its day. Nonetheless, despite reaching the knockout stages regularly, Team India has yet to win an ICC-sponsored tournament.
PC: CT Contributor
As a result, the next World Cup has raised the stakes for Team India to deliver on a slew of promises. Undoubtedly, Rohit Sharma's team is stacked with incredibly skilled, experienced, and promising cricketers who have the potential to win on their day. Which team includes players such as Rohit Sharma, Virat Kohli, Shubhman Gill, Shreyas Iyer, Hardik Pandya, Mohammed Shami, Mohammad Siraj, and Jasprit Bumrah, to name a few. The biggest advantage Team India has is the familiar home environment and the support it can enjoy here, which should provide the necessary adrenaline boost to go the distance. Hopefully, Team India will perform as predicted and win home the coveted World Cup after a 12-year absence. Go for it, India!