Undeniably, telecommunications in the present-day world have assumed significant importance enabling humanity to stay connected digitally using dynamically evolving technologies. Especially so in the last three decades, the emergence of telecommunications as a crucial cog and the role it plays in the development of any nation cannot be disputed.  Not only the telecommunications act as an enabler for the governments to envisage policies encompassing the welfare of the state but also essays an extremely crucial role in modern cyber warfare too.  No wonder, more countries make concerted efforts at embracing the fast-evolving telecommunications technology to ensure the benefits so derived are passed on to their citizens.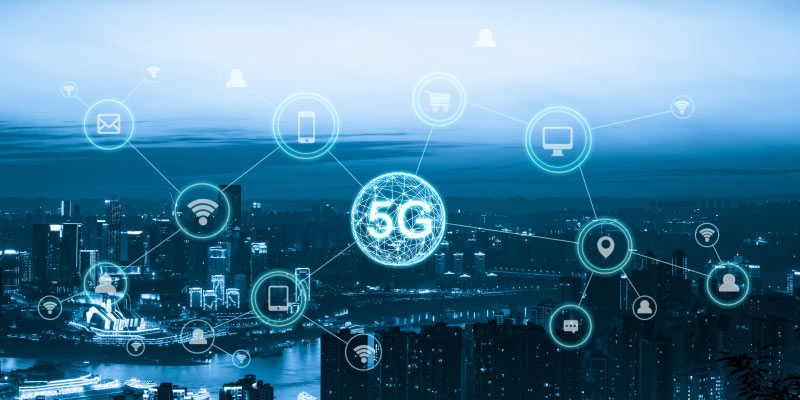 PC: Nathan Altadonna
Of course, the government authorities are also mindful of the fact that strengthening the telecommunications networks with foolproof security measures is equally important as well. Hence, measures toward that direction are always on the anvil.  As reported, the Union Government has placed a draft Indian Telecommunication Bill inviting comments from the general public and others.  It must be mentioned that the government authorities should note some legitimate concerns while drawing up the final bill.  People in the know would relate that telcos have for years wanted the same regulations to apply to them and apps that provide communication services.  Undoubtedly, there's some merit in this.
However, it's also true that telcos' services are based on the use of spectrum, a key national resource that's auctioned or allocated, whereas apps ride on the internet. As such, exact equivalence is hard to establish. Most importantly, OTT services are asked to obtain licences just as telcos have to, and India's attraction as a global digital hub, the tempo for domestic innovation, and creative interfaces with the global ecosystem, all of this will suffer inexplicably.  Needless to mention, that's not what a major digital player with big ambitions should be looking at.  Indeed, there are enough laws to deal with as regards regulating apps.  Licensing is undesirable not because these apps deserve special treatment but letting an internet ecosystem flourish.
PC: Lindsay James
Mind you, a flourishing internet ecosystem is in India's economic interest. To encourage private innovations in communications technology, the draft envisages a universal service obligation fund, which is most welcome.  Remember, India still hasn't created an app or a technology in this space that's a world-beater beating competition from elsewhere.  Expectedly, the draft says state agencies will have wide powers to intercept messages for national security and other broadly defined reasons.  The moot point to ponder over is what happens to privacy matters and the guardrails protecting the same.  More nuanced and pragmatic dissecting of the proposals from the experts should address these concerns.