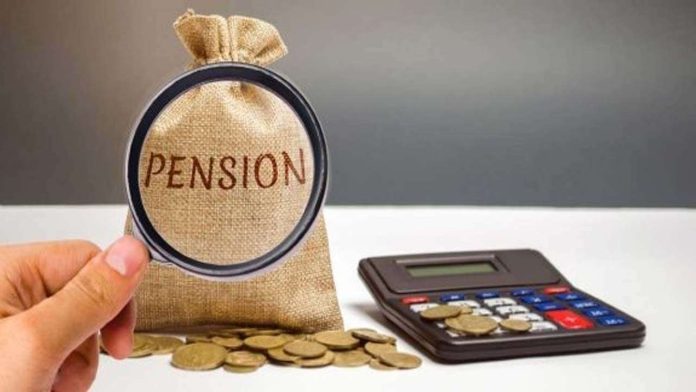 Ask any employee representing a public sector or a private sector entity, one of the most important human resources elements looked ahead would be none other than the pension benefits. In that sense, every public sector employee is covered under the prevalent pension scheme coming in handy post-retirement after having served for decades.  The same cannot be said about the private sector employee who will have to make do with hard-earned savings and a very small amount of pension funds to eke out a decent living.  Mind you, the majority of the lower middle class and middle-class families are dependent on these pension funds to manage their day-to-day existence.  Nonetheless, reform to regulate the same was always in order.
PC: Ravikant Singh
As you are aware, the pension scheme did change in the form of old and national pension systems with the year 2004 as the cut-off period. Mounting pension bills and fiscal prudence demanded such a move.  For the uninitiated, OPS's defining feature is a guaranteed monthly payout that gets adjusted for inflation.  On the other hand, the NPS is linked to market returns on retirement savings of employees-something similar to what private sector employees who are part of EPFO get.  However, few Indian states are contemplating reverting to the old pension system despite fiscal prudence demanding wise decisions rather than playing to the gallery.  Recently, Punjab CM announced that his government was studying the modalities of reverting to the OPS.
Remember, in the 2001-02 Union Budget, GOI flagged the challenge of guaranteed pension payouts as the pension payments had risen from 0.6% of GDP in 1993-94 to 1.7% in 2002-03. The solution was to move government employees from the guaranteed OPS to the NPS, which is similar to the EPFO system.   That is, the monthly contribution from an employee's salary is defined, but the amount received during retirement depends on the market returns on the contribution.  GOI employees who joined in 2004 were moved to NPS.  Many states did the same with Punjab being among the first to do so.  Rajasthan was another early mover and so was Chhattisgarh, both states have alarmingly announced reversion to OPS.
PC: Aishwarya Paliwal
We know how politics defining policy decisions will dilute the reforms being envisaged. As such, if opposition-governed states are looking at OPS as a weapon against BJP, they have chosen unwisely.  Mind you, OPS favours a minuscule proportion of a state's workforce.  CAG's reports show that on March 31, 2018, a mere 3.1 million state government employees across all states were part of NPS.  Obviously, in no state can government employees swing an election.  However, OPS commitments can eat into spending on genuine welfare schemes for the larger population, which are also effective vote catchers.  India cannot afford fiscal recklessness at this stage and as such, opposition state governments should stick to NPS.  Otherwise, it will be ruinous.