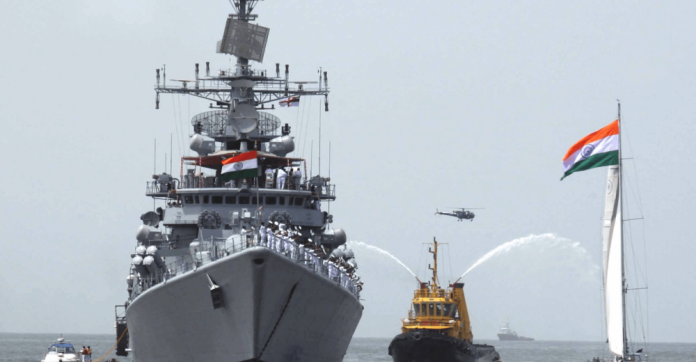 Any aspiring nation to be considered as a serious player worthy of recognition, acknowledgment, and reverence should be either economically strong and/or possess enough military might to not just impress upon the adventurous rivals with firepower but also act as a credible deterrent to stop them right at the track before any adversarial moves. Very few countries are endowed with such supreme possessions that are the envy of all developing and poor nations. Not for nothing the USA, UK, France, and Russia amongst others are considered as superpowers enjoying heft, traction, and tremendous say in matters of global importance.
PC: India Blooms News Service
Despite military setbacks, the USA continues to be at the top of the list owing to its awesome military prowess and possessions is an example worthy of emulation. You see, might is always right and the same gets substantiated further when the USA dons the leadership role of undisputed superpower leading the universe in diverse ways. Where does India as a country is positioned vis-à-vis hierarchical standing in the global world order, then? Every country's standing is decided by the economic weight needs no further elaboration or emphasis. we are an aspirational society aiming to break into the big league is also stating the obvious.
However, for that to fructify the nation also needs to acquire the economical might through sustained spectacular growth providing us precious resources to flourish. Of course, any successful country should also possess a well-armed military too to guard sovereignty and avert misadventures from the enemy. The fast-changing geopolitical situation leading to the formation of the AUKUS trilateral security pact between the US, UK, and Australia to deliver nuclear-powered submarines should be an eye-opener for us to demarcate our plan of action in strengthening military needs with an achievable deadline.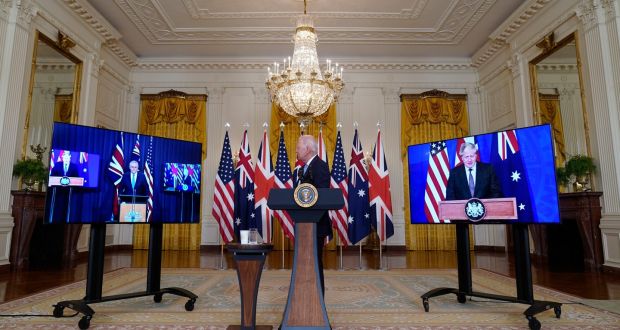 PC:  Greater Jammu
That China will be the central focus for its maritime belligerence in the Indo-Pacific region is a given fact. Thus, the strategic-military power with China as the focus will play out in the coming days, and largely based on naval power with submarines playing a critical role is abundantly clear. Submarines can be great levelers in asymmetric military scenarios given their long-range, stealth, strike, and force projection capabilities. The above factors are multiplied further with nuclear submarines enabling longer operational periods. Unfortunately, the Indian navy today has 12 old diesel-electric submarines with only half of them operational at any given point in time. Further, the force has inducted just three of the six projected French Scorpene submarines and has only one nuclear-powered submarine with nuclear-tipped ballistic missiles, the INS Arihant.
In contrast, China already has the world's largest navy with 350 warships, including 50 conventional and 10 nuclear submarines. Evidently, India has a long haul to even consider going anywhere nearer to China and will be greatly hamstrung in countering Beijing's desire to dominate the Indian Ocean. Experts suggest that India should have at least 18 conventional submarines, six nuclear attack submarines, and four nuclear submarines with nuclear missiles. As can be seen, we are nowhere near that target. Thus, the nation's think tank must address this issue quickly to be considered a serious enough partner in the Quad as well as realize Indo-Pacific ambitions.