The Indian citizens have witnessed one of the most brutal, heinous, and cowardly acts of terrorism resulting in the killing of ex-Prime Minister Rajiv Gandhi in 1991. The scattered remains of the killed will ever remain etched in the memories of citizens who were terrorized by the sheer audacity of the attack.  The convicts in the case were the recruits of the Liberation Tigers of Tamil Eelam (LTTE) involving four Sri Lankans mercenaries.  The initial ruling of the death sentence was eventually commuted to life imprisonment for all the convicts as per the law of the land.  This itself was not acceptable to the concerned citizens who would have preferred nothing less than a death penalty for the terrorists.  However, it was not to be.
PC: Luke Bradshaw
Inexplicably, the Supreme Court recently set free all the remaining six convicts in the case coming as a rude shock to the concerned citizens. The majority would have preferred no less than capital punishment for the dastardly act of killing an ex-PM.  The SC thought otherwise. Against this backdrop, the Union Government has rightly filed a review petition against the early release of assassination convicts.  This accords the Supreme Court an opportunity to correct a mistake.  Note that a former PM's assassination, via a conspiracy hatched by a foreign terror outfit, is no ordinary case.  Few democracies will allow such convicts to walk free.  Understandably, SC granted them parity with the seventh convict AG Perarivalan, released in May.
Nonetheless, overwhelming public opinion is that this rarest of rare cases was examined too narrowly. Mind you, state governments routinely grant remission of sentences to life convicts for political reasons.  Tamil Nadu's 2018 resolution granting remission (which the governor first stonewalled and then referred to the President) was a political decision.  Similarly, the Gujarat government's decision granting remission to Bilkis Bano convicts, despite guidelines excluding gangrape-murder convicts, is political. When it released Perarivalan, SC was performing the judicial review of an executive decision, ruling that a state cabinet's remission decision is binding and that the governor cannot keep it pending, or refer a Section 302 IPC case to the President.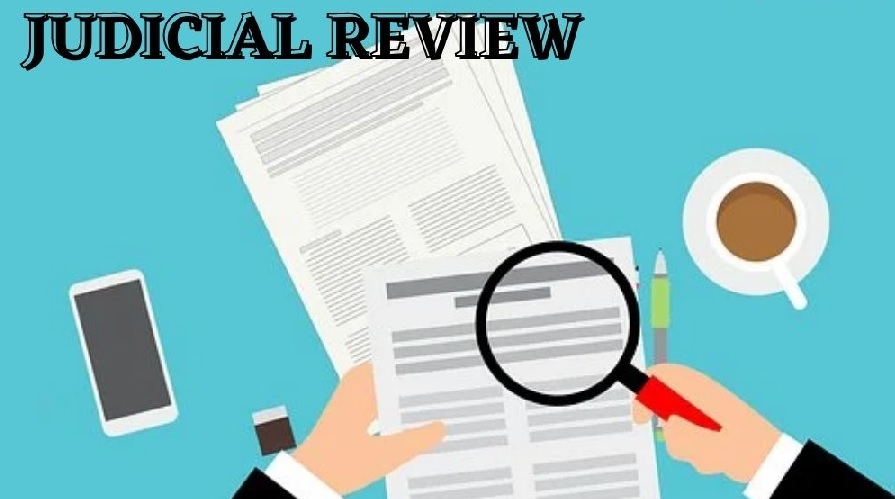 PC: Ambika bhardwaj
Now that the Union Government has filed a review petition, SC must exercise its power of judicial review on another executive decision, namely whether TN cabinet recommending remission was correct. Two of SC's five guidelines for granting remission framed in 2000 stipulate examining whether an offence is an individual act of crime without affecting society at large and whether there's any chance of future recurrence of committing a crime.  SC's review should be based on these two principles.  Remember, Rajiv's assassination was no individual act of crime, foreign subversives are still out there aiming to violently disrupt India's polity.  As such, it is inevitable SC judiciously addresses the matter.