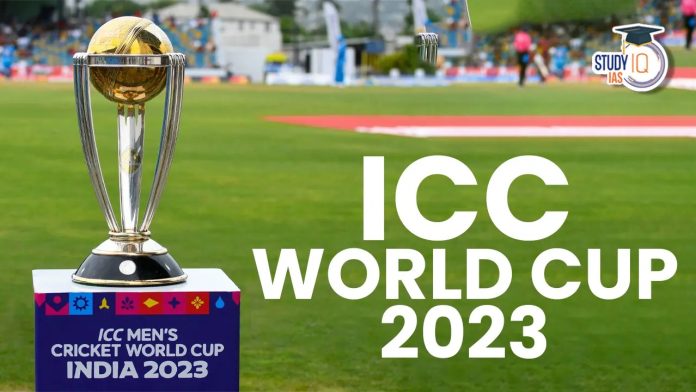 The ongoing 50-over cricket World Cup 2023 has not only belied the apprehension being expressed from several quarters about the viability of the format amid the onslaught of the ultra-T20 leagues but also has shown to the cricketing fraternity that the quadrennial event will sustain, thrive, and entertain as well. Mind you, the Indian cricket market is a mind-boggling entity generating almost 70% of the revenue for the sport itself. Thus, it is essential to sustain the sport's interest and popularity among cricket-crazy fans to the optimum levels. You would have noticed how the spectators thronged the stadiums in large numbers to witness some of the special games of the tournament denoting that the interest of fans in India hasn't ebbed one bit.
PC: Kreed on
Of course, Team Afghanistan and Netherlands did display hitherto unseen spark helping the tournament to spice up by bringing in that much-needed tension to the format. Further, Team India's complete domination over the league phase also had a big say in how the tournament took shape subsequently. The much-hyped match between the archrivals India and Pakistan truly turned out to be a one-sided affair but greatly contributed to building up the excitement for subsequent matches in the tournament. Moreover, Team Australia – five times defending champions – did start slowly by losing two matches but gained momentum as the team progressed along by winning from desperate positions.
Winning against Afghanistan must be counted as no less than a miracle courtesy of a freak inning from Glen Maxwell who scored a blistering double century to remain unbeaten. Springboks have been a revelation coming out with all guns blazing right at the beginning of the innings. Setting targets has been consummately easy for the South Africans but the team has stuttered while chasing a couple of times. But the South African team has enough ammunition both in the batting and bowling to beat any opposition on their day. Key batsmen and bowlers are in fine nick scoring tons of runs and picking up wickets when it mattered most. Their only concern should be that captain Temba Bavuma hasn't set the stage on fire yet.
PC: Scroll
Springboks will take on Australia in the second semifinals. Team India will take on New Zealand who after an amazing start to their campaign simply lost the way in the middle but gathered themselves enough to reach the knockouts. Remember, New Zealand has been the most consistent team in the last decade or so reaching the knockout stages unerringly. They are finalists in the last two editions of the 50-over World Cups to boot. Team India remains unconquered winning nine straight league matches. Hence, should be considered the favorites to lift the coveted Cup on the 19th However, cricket is a game of uncertainties and the unexpected may be expected to happen as well. Let's wait for the eventual outcome.