When the novel coronavirus first appeared on the horizon as a pandemic, people were neither aware of the details surrounding the infection's damaging abilities nor exposed to effective measures tackling the menace. Uncertainty reigned supreme but unforeseen fear constantly threatened to converge on the unsuspecting populace who were left terrorized by constant media coverage highlighting the depressing scenes playing out within as well as other countries owing to fast-spreading infection.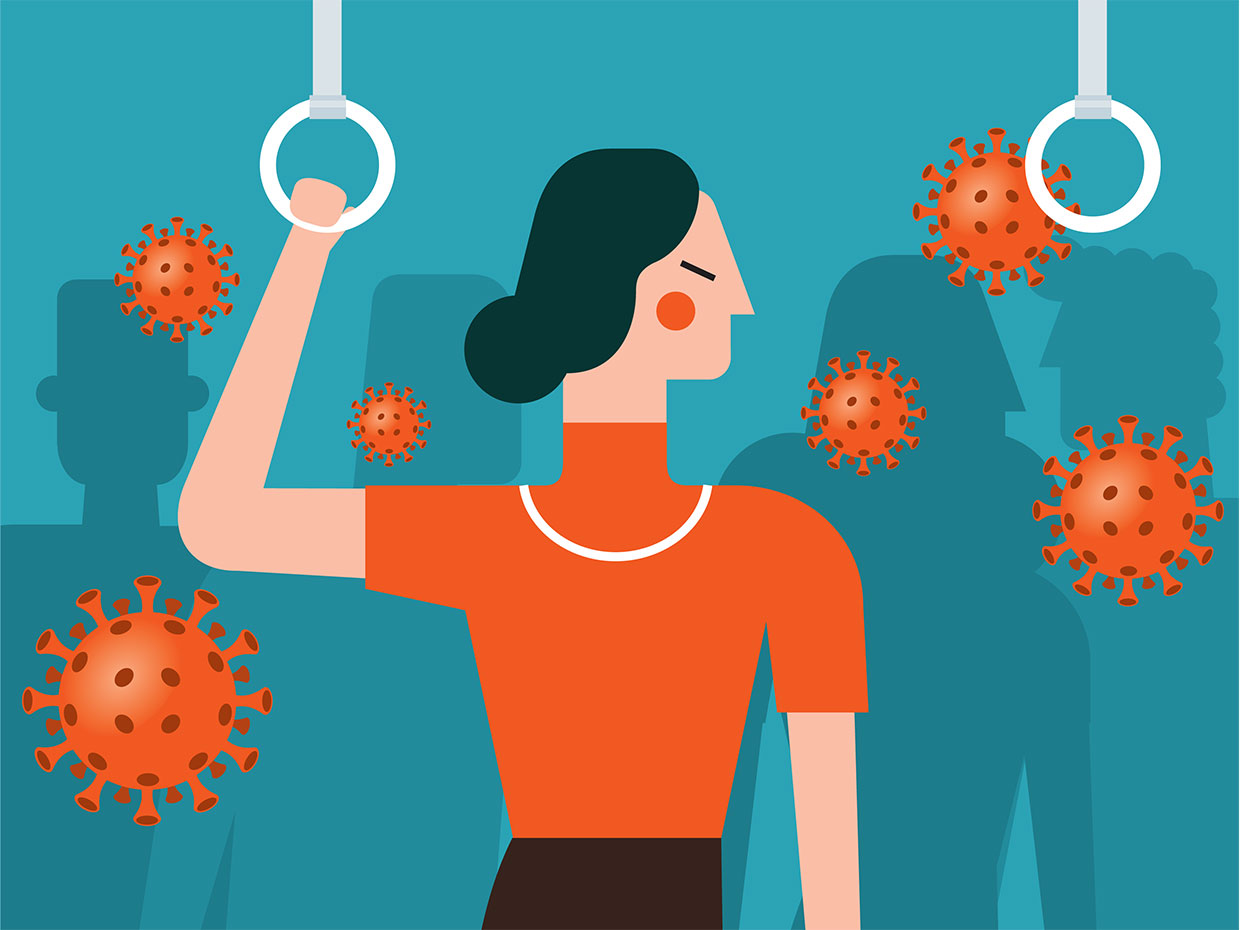 PC: spectrum
As the anticipated spike in cases finally started emerging from nook and cranny of the country, cagey people not only started displaying loathsome behavior towards infected persons but also showed extreme insensitivity in failing to express humane understanding and comforting disposition soothing the already frayed nerves of the infected lot. Stigmatization by the fellow humans towards by now traumatized sick people only helped in further exacerbating the sufferings beyond comprehension.
Despite concerted efforts by the Government Health & Family Welfare Department in disseminating information about the characteristic traits of the infection and to treat the same as any other illness as also desist from adopting abhorrent outlook towards sufferers, people's worrisome practice continues unabated. Trust me, the Government has its limitations and it is upon each one of us to espouse responsibility to support such a daunting endeavor that has stretched our collective resolve very thin.
PC: bihog
Disturbing tales of friendly neighbors suddenly turning incommunicado, antipathy and despising at the mere presence, landlords shunning the tenants with nonchalance and asking to vacate the premises forthwith, the reappearance of untouchability in its modern avatar, are reported regularly questioning the rationality and logic behind moves that should not find a place, traction or following in the present day. Sadly, the ascendency of incidents on the ground amply substantiates what appears to be ill-informed moves.
Do not for a moment think that the above appalling acts are restricted to urban or semi-urban dwellings alone. Reports are emerging from the smaller towns and villages too wherein blanket bans are imposed on families with infected persons. No wonder, a handful of people unable to come to terms with stigmatization and ostracization from the society are committing suicides that otherwise could be completely avoidable if we exhibit just behavior.
PC: senior life resources
As a fallout, any number of people are avoiding undergoing testing, refraining from reporting symptoms, providing false contact details and addresses, and becoming incommunicado for no rhyme or reason. This has become a norm rather than exception rendering the authority's efforts to track and trace people ineffectual. Most dreadfully, many families are also evading to claim bodies of infected kin for fear of society's untouchability wrath. This abhorrent practice has no place in the civilized world and must stop at once. Time to show we all care for each other.