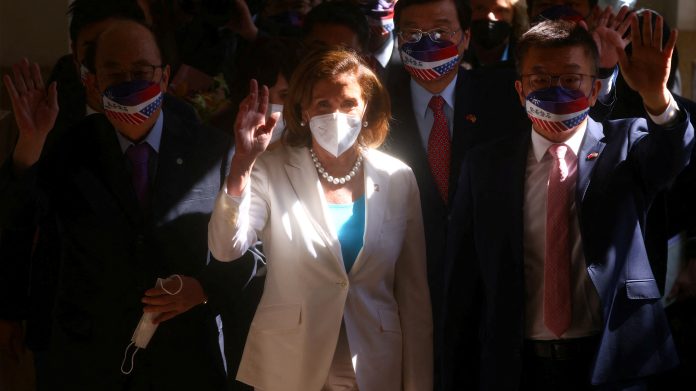 Of late, it's a known fact world-over that the US-China relationship is anything but cordial owing to a variety of reasons. That China's heft, traction, and influence have grown multifold over the last two decades and hence, positions itself as a challenger to the US's erstwhile sole hegemony has contributed largely to the present state of affairs.  It is also a well-known fact about how China considers itself a global leader primed to take over the mantle from the former undisputed hegemony in the USA.  In furthering its cause, the Dragon Nation has shown unconcealed intent, unabashed aggression, unhinged ambitions, overtly expansionist tendencies, and devil-may-care attitude whilst expanding its footprints without caring a damn about the international backlash.
PC: The Editorial Board
India is one of the most affected countries courtesy of Beijing's territorial transgressions and belligerence over the last two years is not lost on anybody. China siding with Russia in the ongoing Russia-Ukraine conflict that has severely disrupted the global supply chains also amply demonstrates how the former considers itself an indisputable authority.  When it almost appeared as if the USA has given up asserting itself on the international platform, Speaker Nancy Pelosi's visit to Taiwan raised the stake to unprecedented levels.  The visit has definitely added a new strategic dimension to northeast Asia.  Taiwan, a self-governing, vibrant democracy of 23 million people, is on the frontline of facing China's growing belligerence in the region.
Given this backdrop, Pelosi's visit is bound to rankle the Chinese leadership because of both who she is and the timing of the trip. Mind you, not only is Pelosi the highest-ranking American leader to visit Taiwan in 25 years, but also been a vocal critic of the Chinese Communist Party throughout her career.  Additionally, with the 20th Chinese Communist Party Congress coming up later in the year where Xi Jinping is hoping to secure an unconventional third term at the helm of the party-state system, Pelosi's Taipei trip is a direct challenge to his leadership authority.  This adds spice to the proceedings for sure leaving Xi with no choice but to take some tough measures in response.
PC: Prof Rajaram Panda
Beijing has already announced four days of extensive live-fire military drills encircling Taiwan and completely blocking off surrounding airspace and waterways. However, those drills will begin after Pelosi's visit showing that Beijing is refraining from escalating military tensions with the US for now.  Taiwan may have to brace up for aggressive moves from China.  Of course, China would be wary of launching an attack on Taiwan proper given how the Russian invasion of Ukraine has panned out.  Plus, Taiwan's defence today is its vast, cutting-edge semiconductor industry as any attack there would cause immense global disruption across industries, turn global opinion against Beijing and bring more support for Taipei.
Now, given the sensitivities China attaches to matters Taiwan, how about India overtly extending a hand of friendship with a democratic Taiwan which would add to the worrying point for China? I say we should.  The strategic alliances between the two democracies would be a win-win situation for all concerned.