Keen observers of the current affairs would have noticed that there is an increased clamoring about extending and ensuring gender equality making definite noises in various forums thereby attracting enough attention from the policymakers. Of course, saner and saner voices are vociferously demanding gender equality without any prejudices. Most welcomingly, the Supreme Court of India is quite proactively pursuing matters related to gender parity with messianic zeal, no less. Mind you, the National Defence Academy (NDA) opening doors for women cadets is courtesy of the intervention of the Apex Court. The Union Government had to open up the portals of the NDA for women too despite expressing reservations on one or the other grounds.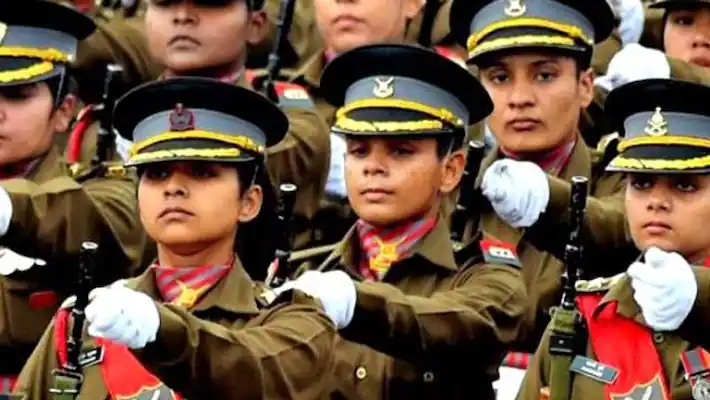 PC: Anish Kumar
Besides, if such exhortations are forthcoming from people in responsible positions heading some of the highest constitutional positions, the topic assumes even greater importance forcing the authorities to duly consider the same with utmost diligence. Giving further thrust to the issue is no less than the Chief Justice of India while observing recently the disparity in gender in all walks of life in our country. People in the know would recollect the CJI NV Ramana administered the oaths of office to three women judges last month making the constitution of the SC with 12% women Justices in the country's top court. The wonderful moment was marked by celebrations, including the prospect of Justice Nagarathna becoming our first woman chief justice in 2027.
Ironically, the celebration appears fallacious because this momentous occasion was fructified 75 years after Independence. Looked from any angle, it is an underwhelming feat that should have been achieved long back. The moot point to ponder over here is what measures should be set in motion so that we do better in the future? Interestingly, CJI Ramana offered one solution last weekend by suggesting a 50% quota for women in the judiciary as well as in all spheres of activity. Going further, he urged women to shout and demand this right. As you are aware, women's representation in the Parliament and bureaucracy is only marginally better than in the upper judiciary. Undeniably, the argument for reservation in all cases is twofold.
PC: PTI
Proportionate representation is social justice and diverse voices result in decision-making overall. The problem in our country is that women are not alone in demanding reservation, there are oppressed, marginalized, and poor apart from Dalits and Adivasis too. Unfortunately, the populist politics of reservations has pitted them all against each other instead of unitedly shouting and demanding economic growth that would allow parity in terms of earning capacity irrespective of caste, creed, or gender. Make no mistake, social justice and uplift can be achieved by laying forceful thrust on making quality education available to all and subsequent job opportunities to absorb them. Thus, it makes imminent sense to demand good economic policies as well where gender neutrality should be the underlying port of call offering a level playing field to everyone.