India are eyeing 10 medals at the Rio Olympics next month. Their biggest contingent ever has a fair blend of experience and youth and some of these debutants could really spring some surprises in Brazil.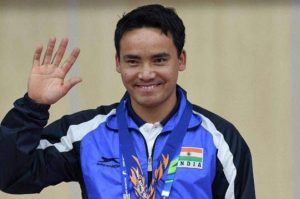 1. Jitu Rai
Discipline: Shooting
Bio: Jitu Rai was born in Nepal and moved to India in 2006 after his father's death. Rai joined the Gorkha regiment and worked his way to become a Naib-Subedar. The marksman found it difficult after facing rejections early in his shooting career. But with a never-say-die attitude Jitu sealed Olympic qualification after an eventful year in 2014. Jiru is ranked No. 1 in the 10m air rifle category and No. 4 in the 50m category.
Recent Performances: The 28-year- old Indian shooter, won a gold medal in the 10m air rifle at the ISSF World Cup earlier this year. He boosted the medal hopes of the shooting contingency consisting ace shooters of the likes of Abhinav Bindra and Gagan Narang when he showed consistent results by winning a gold at 2014 Commonwealth Games and three medals in a span of 10 days in the ISSF World Cups in the same year- in Munich, he won a silver in the 10m air rifle category and in Maribor he won a silver in the 50m category and shot a gold in the 10m category.
2. Praveen Rana
Discipline: Wrestling
Bio: Wrestler Praveen Rana is set to represent India in the 74kg freestyle category in Rio Olympics. The Wrestling Federation of India announced Rana would replace Narsingh Yadav, who was provisionally suspended after testing positive for a banned substance. The 25-year-old wrestler comes from New Delhi and trains in the famous Chhatrasal Stadium along with the two time Olympic-champion Sushil Kumar.
Recent Performances: Rana best performance came when bagged a gold 74kg category at the Dave Schultz Memorial wrestling tournament in USA in 2014. He has also won a bronze in the 2011 Junior Wrestling Championship in Bucharest. Rana came into prominence when he won a gold in 2008 at the third Youth Commonwealth Games.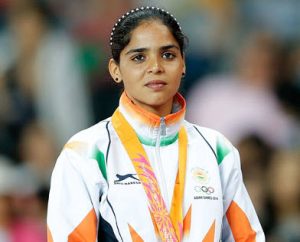 3. Khushbir Kaur
Discipline: 20km race walk
Bio: Khushbir Kaur hails from Rasulpur Kalan, a village near Amritsar in Punjab. In 2007 when she was 14, Khushbir became the state champion in 3,000m racewalk, according to Sportskeeda. She trained under formed Asian Championship medallist Baldev Singh and rose to fame with a stunning junior career. She won a silver at the 2010 Youth Asian Games and a bronze in 2012 Junior Asian Championships.
Recent Performances: Khushbir became the first Indian woman to win a 20km race walk silver medal in 2014 Asian Games. She set a national record (1:33:07) and bettered her personal best to finish second. The 23-year-old won a bronze at the 2013 Asian Walking Championship where she finished with a timing of 1:33:37.
4. Apurvi Chandela
Discipline: Shooting, 10m air rifle
Bio: Apurvi Chandela was born in Jaipur to a Chandela Rajput family. After her schooling, she completed sociology masters from Delhi University. Chandela shot to fame in her first year in senior circuit by winning a gold in the 10m air rifle category at the 2010 National shooting championships.
Recent Performances: Chandela was the first Indian woman to qualify to Rio Olympics when she won a bronze medal in the shooting world cup in South Korea, last year. Chandela broke the world record in the 10m air rifle category by shooting 211.2 in the 10m air rifle World Cup finals in Munich. The 23-year-old has won a gold medal in the 2014 Commonwealth Games with a record tally at the event. She also won a silver in Munich at the 2015 World Cup final. Chandela is one among the brightest medal prospects for India at Rio.
5. Sandeep Tomar
Discipline: Wrestling, 57kg freestyle
Bio: The 24-year-old Sonepat wrestler became the fourth wrestler and the third in the freestyle category to earn a Rio Olympics quota when he won a bronze medal at the first Olympic Qualifying event in Mongolia earlier this year. The Indian Navy officer was a National junior champion in 2011.
Recent Performances: Tomar has won a gold medal at the 2016 Asian Championships. Tomar began his senior journey with a gold medal at the National Wrestling Championships in 2012. With gold medals at 2012 Copa Brasil and at the 2013 Commonwealth Wrestling Championships in Johannesburg, Tomar established himself as one of the best grapplers from the country. Tomar kept facing stiff competition from senior wrestlers in his category but worked hard to find this way to the top.
6. Laxmirani Majhi
Discipline: Archery
Bio: Laxmirani Majhi, the 27-year-old, is among the four archers from the country to represent India at Rio. Laxmirani hails from the Santhal tribe of East Singhbhum district in Jharkhand. She took to archery after selectors from the archery academy visited her school and offered her a chance. Laxmirani says she owes everything to school that offered a chance to pursue her dream.
Recent Performances: Laxmirani competed in the individual recurve and team recurve event and won a silver at the 2015 World Archery Championships in Denmark. She won an Olympic spot by qualifying to the quarters of the World Championships earlier this year in Denmark.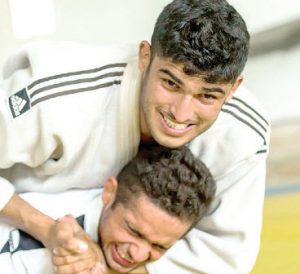 7. Avtar Singh
Discipline: Judo
Bio: Avtar Singh was born in the Gurdaspur district of Punjab. The 24-year-old became the first Indian judoka to qualify for the Olympic Games since 2004. Avtar worked in his parents' farm before becoming an as assistant sub inspector with the Punjab police. He climbed the rankings in Judo from below 200th to 79th, which helped him secure a Rio spot.
Recent performances: Avtar reached the pre-quarterfinal round in the 2014 Commonwealth Games. He has won a gold medal at the 2016 South Asian Games held in India. Earlier this year, he finished fifth in the Asian Judo Championships.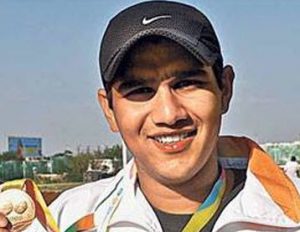 8. Kynan Chenai
Discipline: Shooting, Men's Trap
Bio: Hyderabad-born shooter Kyan Chenai is known to be an all-rounder in sports. Apart from excelling in shooting, he also took to field hockey and football and won various tournaments with his school team. His father Darius Chenai is himself a National shooting champion in trap shooting category.
Recent Performances: Coached by four-time Olympian Mansher Singh, Chenai won a gold medal in Junior Men's trap shooting event at the National shotgun championships in 2007. He followed it up with a gold medal at the Commonwealth Youth Games in 2008. In the same year, Chenai won the the 51st National shotgun championship. He clinched his Olympic berth by finishing fifth at the Asia Olympic shooting qualifiers in New Delhi earlier this year.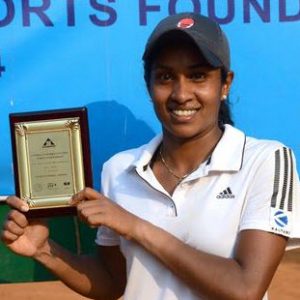 9. Prarthana Thombare
Discipline: Women's doubles tennis
Bio: Prarthana Thombare, who belongs to a small village in Maharashtra, made her way to the top in a country where tennis is considered an elitist sport. She took to tennis at a very young age and, at 10, won the U-14 National title. Prarthana's career graph started climbing steeply after she joined the Sania Mirza Tennis Academy in 2014 and was trained by the superstar tennis player's father Imran Mirza. She will be representing India in the women's doubles category along with Sania.
Recent performances: Prarthana, who is also the highest ranked Indian women's doubles player (World No. 2010) after Sania, won 11 ITF titles. She, along with Sania, won the bronze in 2014 Commonwealth Games. Earlier this month, partnering with Netherlands player Eva Wacanno she won the ITF clay tournament in Montpellier, France.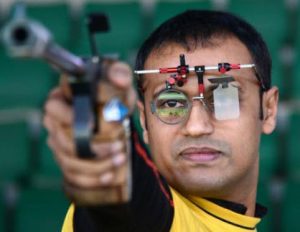 10. Prakash Nanjappa
Discipline: Shooting, 50m air pistol
Bio: Prakash Nanjappa, 40, is India's oldest debutant shooter at the Rio Olympics. He qualified for the mega event when he finished eighth in the 50m air pistol category at an event in Azerbaijan. Prakash's father PN Papanna was a national level shooter. Prakash has also worked as a software professional in Canada before he came back to India in 2008 and took to shooting. In 2013, Prakash suffered a paralytic attack at the World Cup shooting in Granada but made a swift recovery to pursue shooting again.
Recent Performances: Prakash became the first Indian to win a pistol medal at the World Cup when he shot a bronze in the 10m pistol event in the 2013 ISSF World Cup in South Korea. After recovering from the paralytic attack, Prakash won a silver at the Asian gun championship in Tehran in 2013. He kept ticking the right boxes and went on to win a silver at the 2014 Commonwealth Games in Glasgow.
Source: IndiaTodayIn
Image source: Image 1, Image 2, Image 3, Image 4, Image 5, Image 6, Image 7, Image 8, Image 9, Image 10, featured image