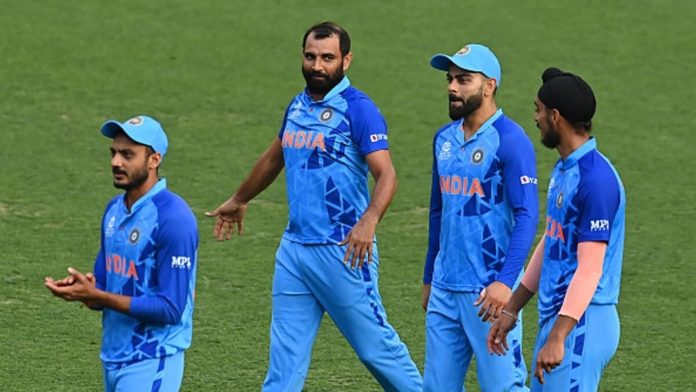 Every Indian cricket fan worth his/her salt would know how the pace bowling artist Mohammed Shami has had to endure unmitigated challenges over the years not only on the cricketing field but also outside as well. It was widely reported how Shami was bogged down with domestic challenges when he went through harrowing times a few years back. He could overcome those challenges to concentrate on what he loves the most i.e., to keep bowling to the best of his abilities speaks volumes about grist, determination, discipline, and single-minded focus to surge ahead. Now, true connoisseurs of cricket would appreciate the nuances of pace bowling when they happen to see a fully charging Shami with the ball in hand. It's an absolute delight indeed.
PC: Economic Times
The beautiful runup, superb delivery stride, eye-pleasing follow-through, and the most amazing of abilities that Shami is gifted with, the seam position remaining upright till it lands on the intended line and length. This routine continues delivery after delivery, and over and over relentlessly. Ask any cricket expert who will be delighted to explain how challenging it is to master the skillset to deliver the upright seam so consistently. No wonder, it's a purist delight to watch Shami in motion hurling those thunderbolts. The wrist position plays an extremely important role in the release of the delivery. Shami has mastered the art of delivering the cricket ball with an unscrambled seam. Watch the slow-motion replays of Shami's bowling, you will admire it.
The ongoing cricket World Cup has seen a commanding performance from the Indian team so far. It is the only team that has remained undefeated after eight league matches. Shami has been an integral part of the last four matches bagging bucketfuls of wickets. Come to think of it, he was not selected for the first four matches as well. It's been no less than a fairytale fortnight for Mohammed Shami. Sixteen wickets at an astonishing average and economy rate to boot as well. In other words, the 33-year-old fast bowler has been simply unplayable. And yet, he might not have played at all, but allrounder Hardik Pandya sustained an ankle injury that forced the team to rejig. Life's been like that for Shami: littered with hard knocks and filled with lessons.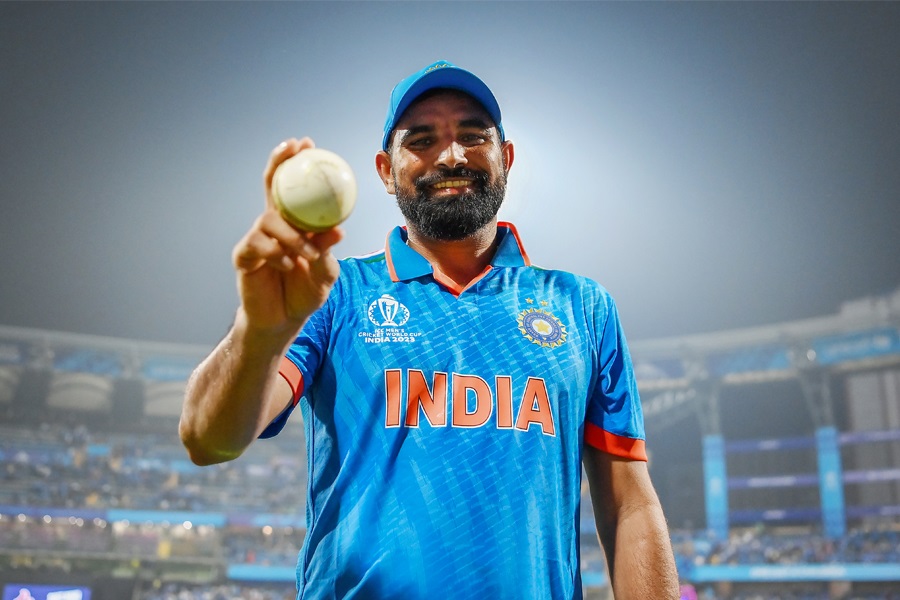 PC: Forbes India
For the uninitiated, Shami's life story is about staying on course even when you are gutted. He was rejected in Uttar Pradesh's Under-19 trials. It is about tenacity and commitment, you see. As a teenager, he traveled from rural West UP to culturally foreign Kolkata to build a cricket career. It is the story of grabbing every opportunity as he did as a practice bower to impress Sourav Ganguly and earn a recommendation for a career-turning place in Bengal U-22. It's a truly impressive story of overcoming on-field injuries and off-field setbacks, but never losing one's self-belief and smile. His is a story of constantly upping the game to create the best version of oneself. And what a performer Shami is proving to be, the highest wicket-taker in the World Cup for India. Inspirational, indeed.